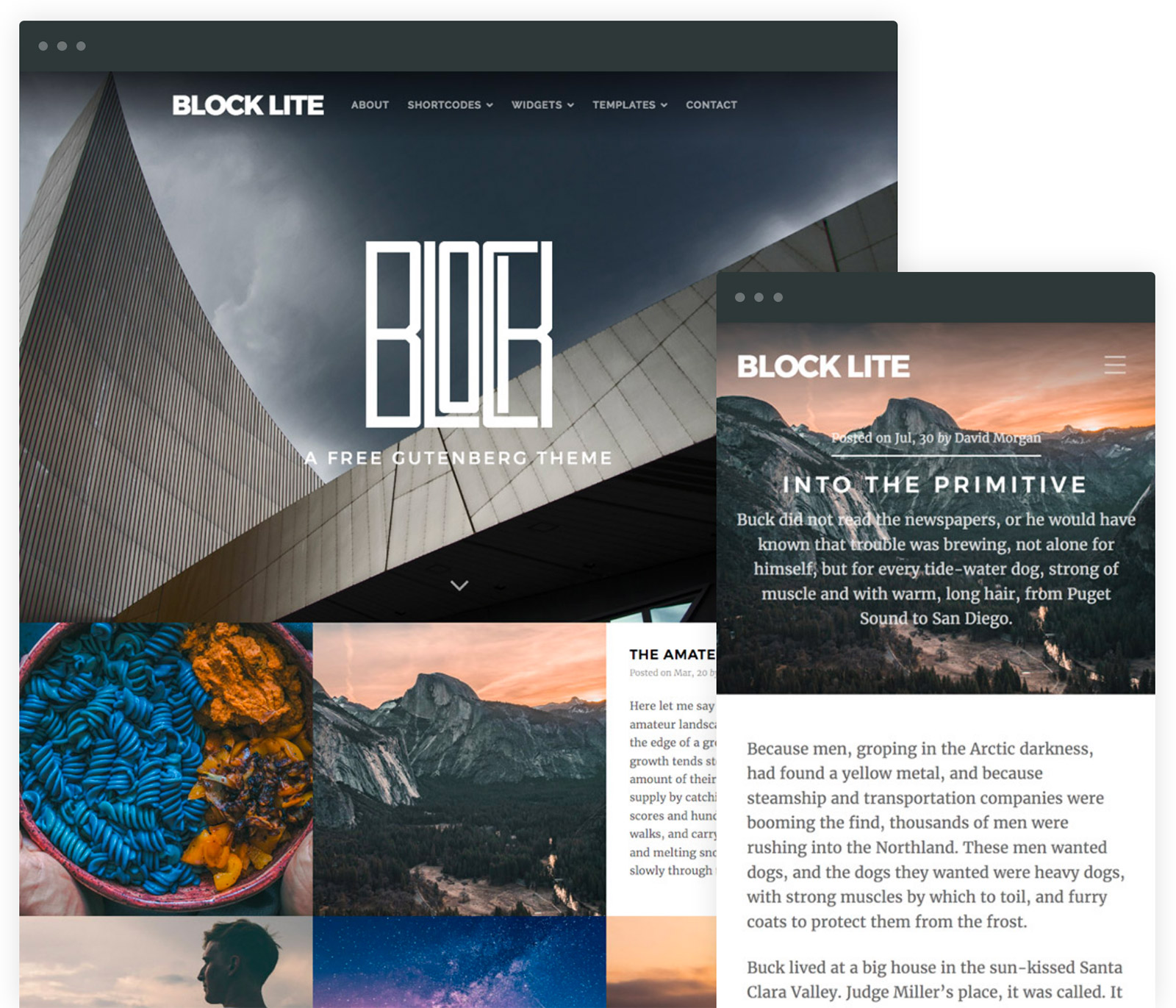 Embracing Gutenberg
Gutenberg is the controversial new content editor for WordPress. It's scheduled to release with the upcoming WordPress 5.0 major update. The editor is controversial for a number of reasons, but it boils down to this:
WordPress is the most popular website Content Management System, or CMS. Adding content within WordPress has been roughly the same experience since its release over 15 years ago. Gutenberg changes that experience, entirely. While we think this is a positive step forward for the software, it's easy to see why this change could ruffle a few feathers.
As for Organic Themes, we have embraced Gutenberg. Since its announcement, we've been experimenting with the new editor. First, we developed a free custom block for creating personal profiles, and added it to the WordPress.org plugin repository. Then, we published a popular tutorial, outlining how to build a custom block for Gutenberg. Now, we are releasing a free theme designed to work seamlessly with the Gutenberg editor — the Block Lite theme.
We want WordPress users to embrace the new editor as we have. Our goal is to promote early adoption of the new editor, because it is the future of WordPress. So, we are releasing the free Block Lite theme for Gutenberg.
Not only does the theme work seamlessly with the new editor — it's also a really cool theme! Read More