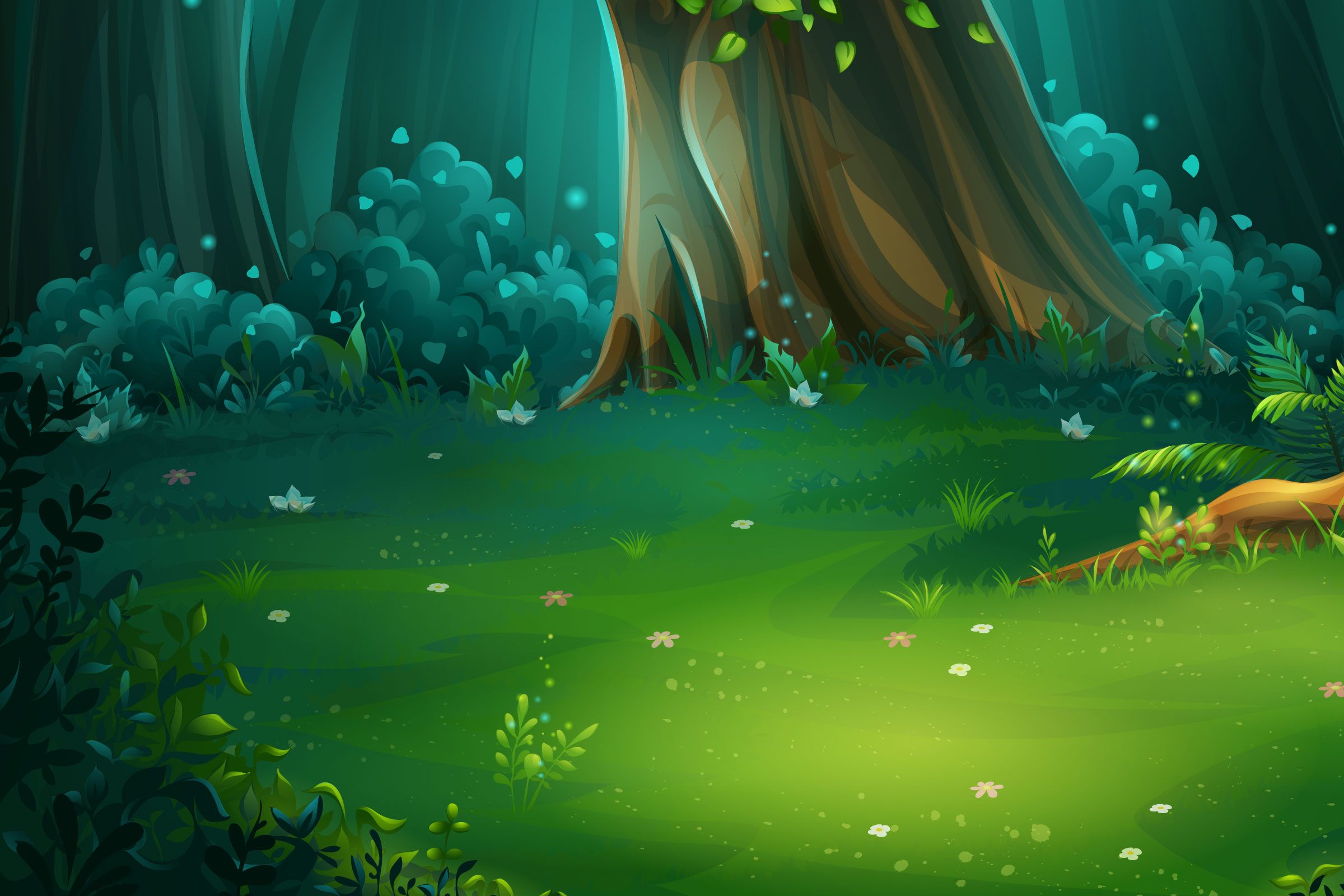 WordPress Plugin
Blocks
Are made for stacking.
What if building a website was as simple as stacking toy blocks? Now it is. Introducing the Organic Blocks plugin.
A Bundle
Each with a unique purpose.
The Organic Blocks plugin is a collection of premium blocks for creating unique content types within the WordPress block editor. Each block is highly customizable. Create content slideshows, client testimonials, team profiles, portfolios, toggles, and more!
Click each block to learn more.
What Are Blocks?
Blocks represent different types of content within the WordPress editor. When creating a page on your website, you may wish to display a variety of headings, paragraphs, images, videos, galleries, etc. Each content type is a separate block.
WordPress provides several "core" blocks for creating basic content types. However, Organic Blocks are premium blocks used to create complex content — such as content slideshows, featured pages, team members, portfolios, and much more. Our blocks add an increased level of functionality, control, and purpose you cannot find using core blocks.
---
Why Choose Organic Blocks?
Organic Blocks is an exceptionally useful collection of premium WordPress blocks.
Each block is designed to save you time and looks beautiful, right out-of-the-box.
WordPress Optimized
---
Organic Blocks are designed to work with any WordPress theme or plugin. Each block works independently within the WordPress platform. As a result, no builder plugins or frameworks are required to use our blocks.
Display Existing Content
---
WordPress has been around for many years. Chances are, your WordPress site already has lots of existing content. Several Organic Blocks are designed to display that existing content within a variety of styles and layouts.
Minimal Options
---
We believe less is more. When creating a website, it's crucial that you don't become overwhelmed by endless, time consuming options. That's why Organic Blocks provide all the options you need, without anything excessive.
Simple Usage
---
A block should be intuitive. It should be so easy to use that documentation is never needed. We have adhered to this principle, and ensured each block is simple to use, and each option is self explanatory.
A Block-Based,
Full-Site-Editor Theme.
STAX is designed to work with the Organic Blocks plugin.
The theme maximizes the potential of blocks and patterns.
It makes the process of building WordPress websites so simple, you will never want to use anything else.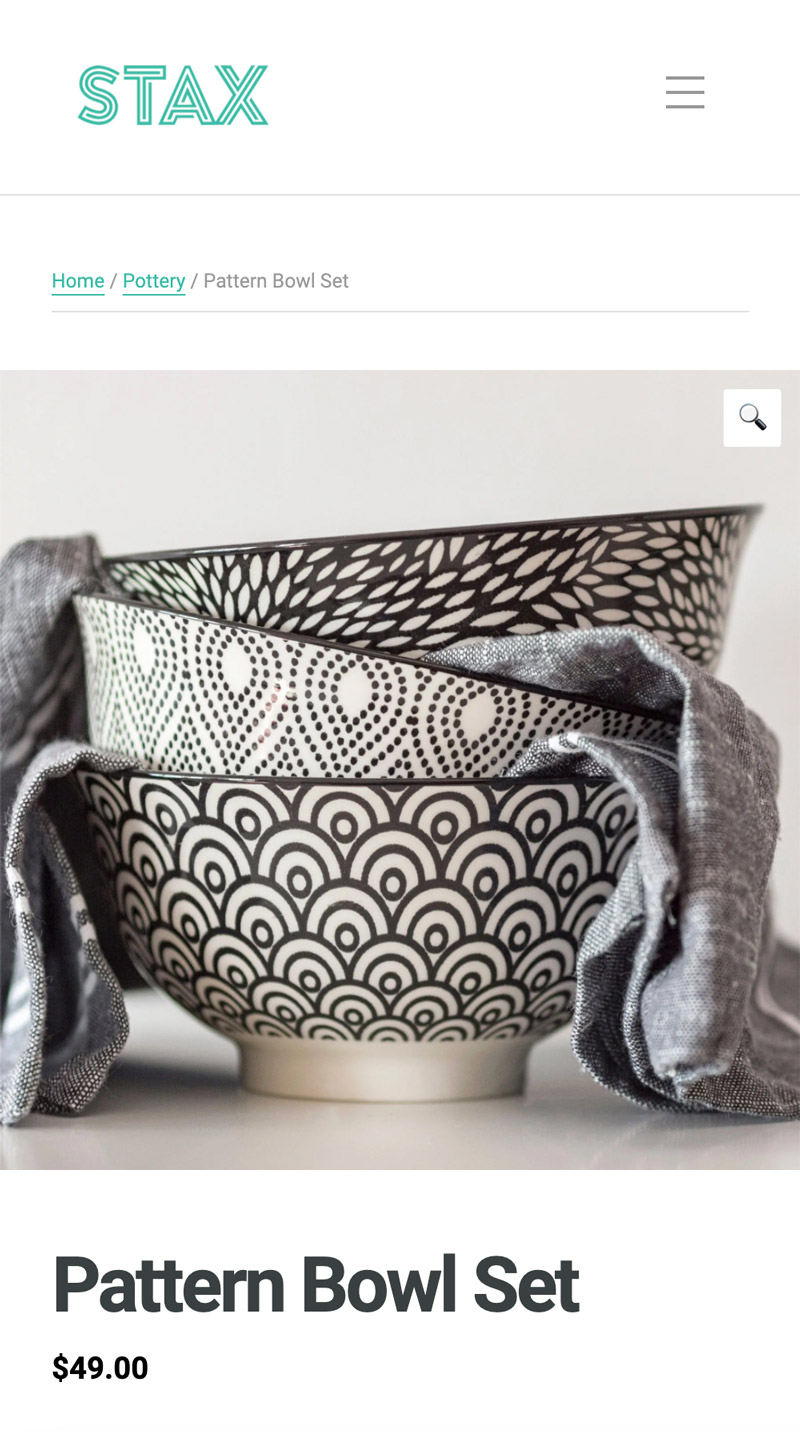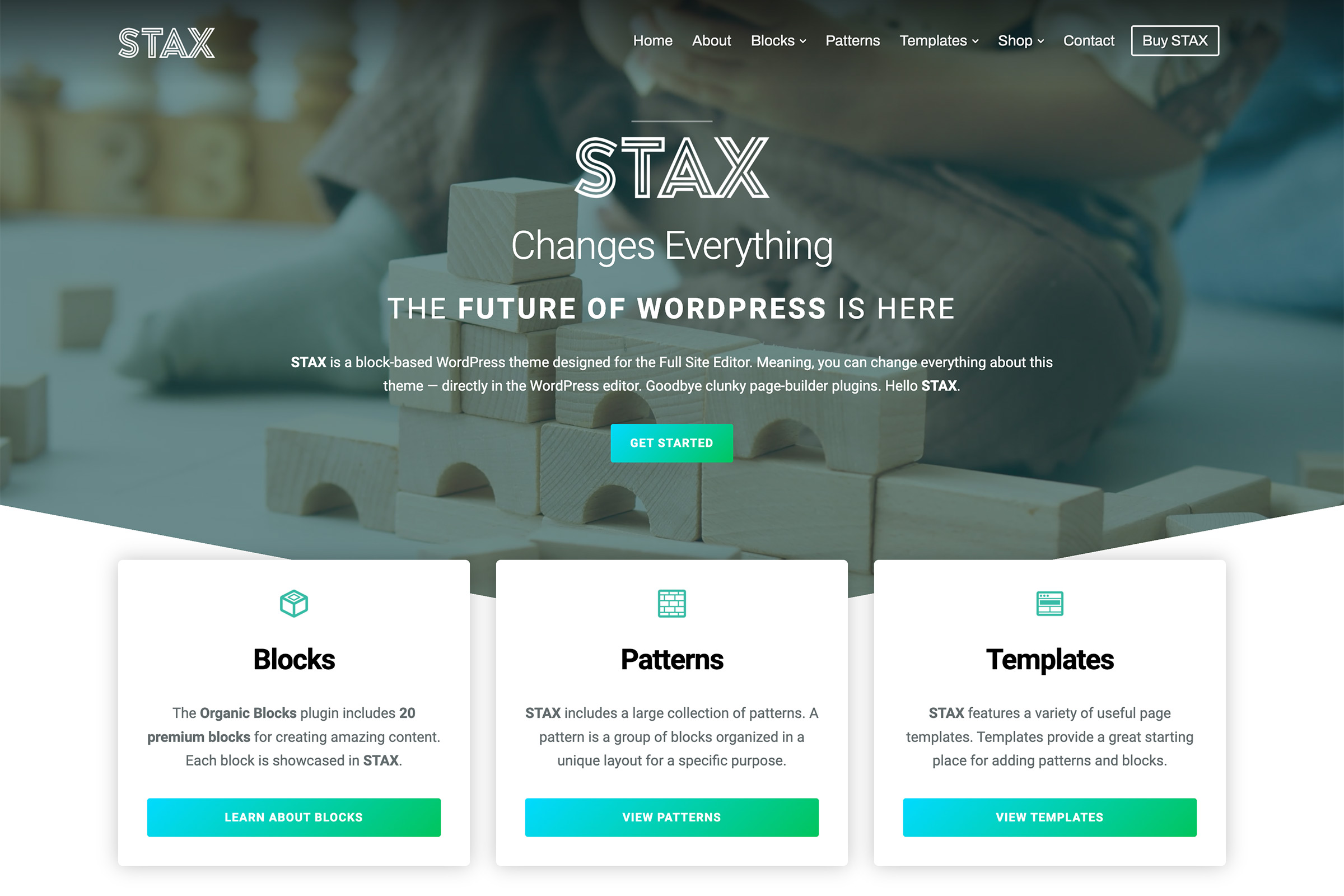 I'm Ready To Get Started!
Organic Themes products are amazing. Sign me up!
---
Happy Customers
Organic Themes has been providing amazing WordPress products, services, and support since 2009.
But don't take our word for it! Check out what our customers have said!
Absolutely love the theme, so professional for my multi-vendor! I love it.

Faye Lister

Excellent Host Server and Host Support that has your back every step of the way.

Rafal S

"Such a better hosting company than the other guys"

Cindy B

Best hosting company I have ever been with. Their customer service is amazing and readily available. I have 10 websites on my account, I love that I get all the perks of jetpack pro account included, which is great!

Jennifer

I really cannot say enough great things about my time personally and professionally using Organic Themes. Your support team is one of , if not the BEST – the best IMO.

Beth Hobson

I am so glad to be part of UpKeep. I reached out because I didn't realize that I needed to update the plugins on my 5 websites (technology is a foreign language to me). I found and bought your service package after I discovered that each of my websites were broken because I had not …

David Pasikov

When our hosting provider performed a migration of our website, we lost several important images. We had no saved copies of the images on our computers. Site Shield went above and beyond to find the images and restore them! We highly recommend their services.

Melodie Homer

Organic Hosting is a phenomenal host for my websites. Their tech support is fast, friendly, and very knowledgeable and the hosting environment is easy to navigate.

Renee B

The best website decision I've made is working with Organic Hosting.

Tracy A