A New Block Theme.
For A New WordPress.
STAX is a premium block-based theme
for the WordPress 5.9+ Full-Site Editor.
It's simple, beautiful, and totally customizable.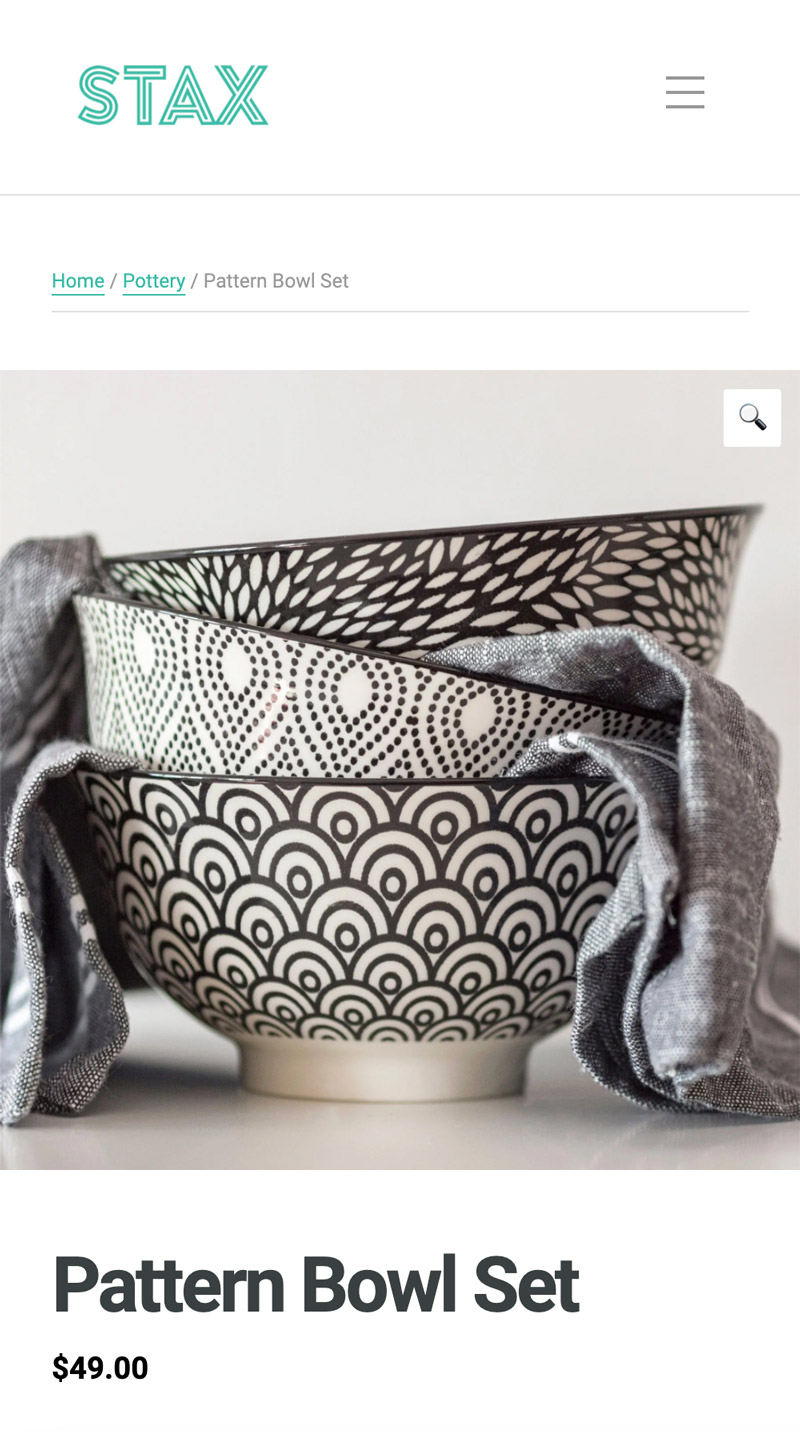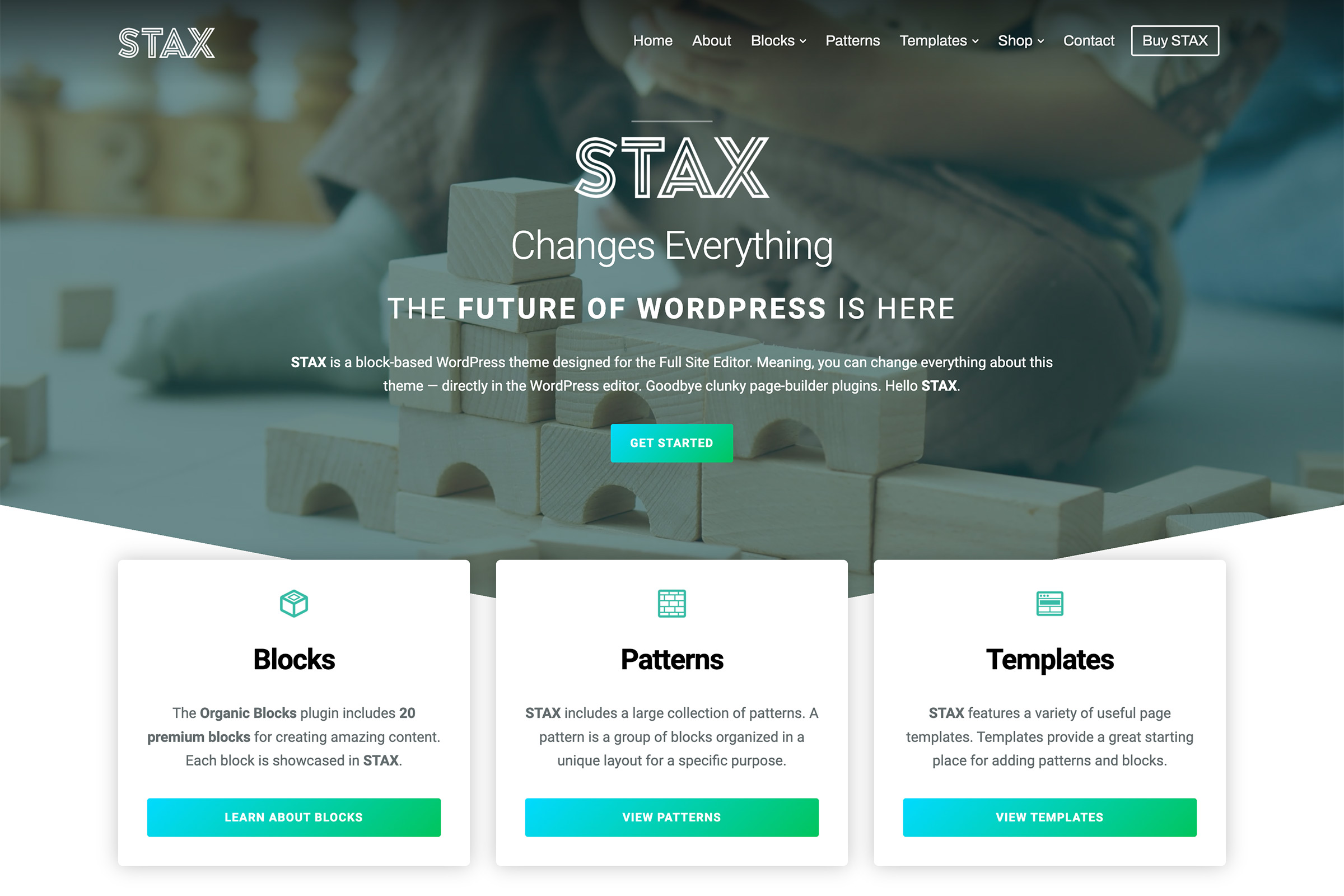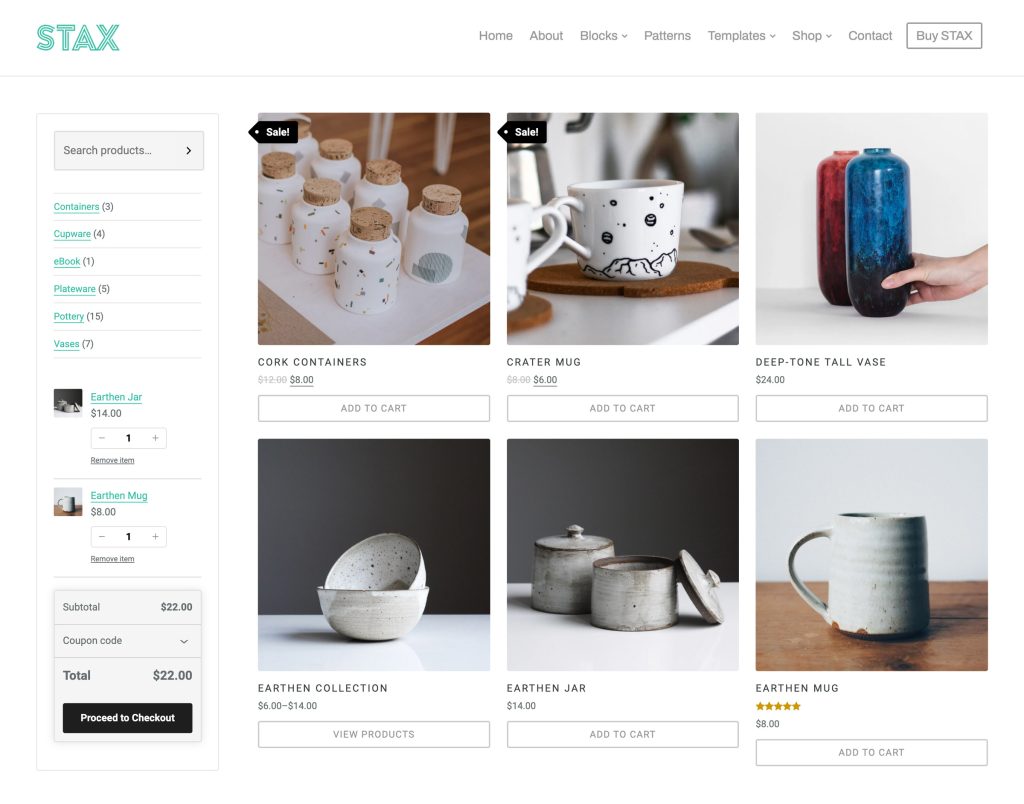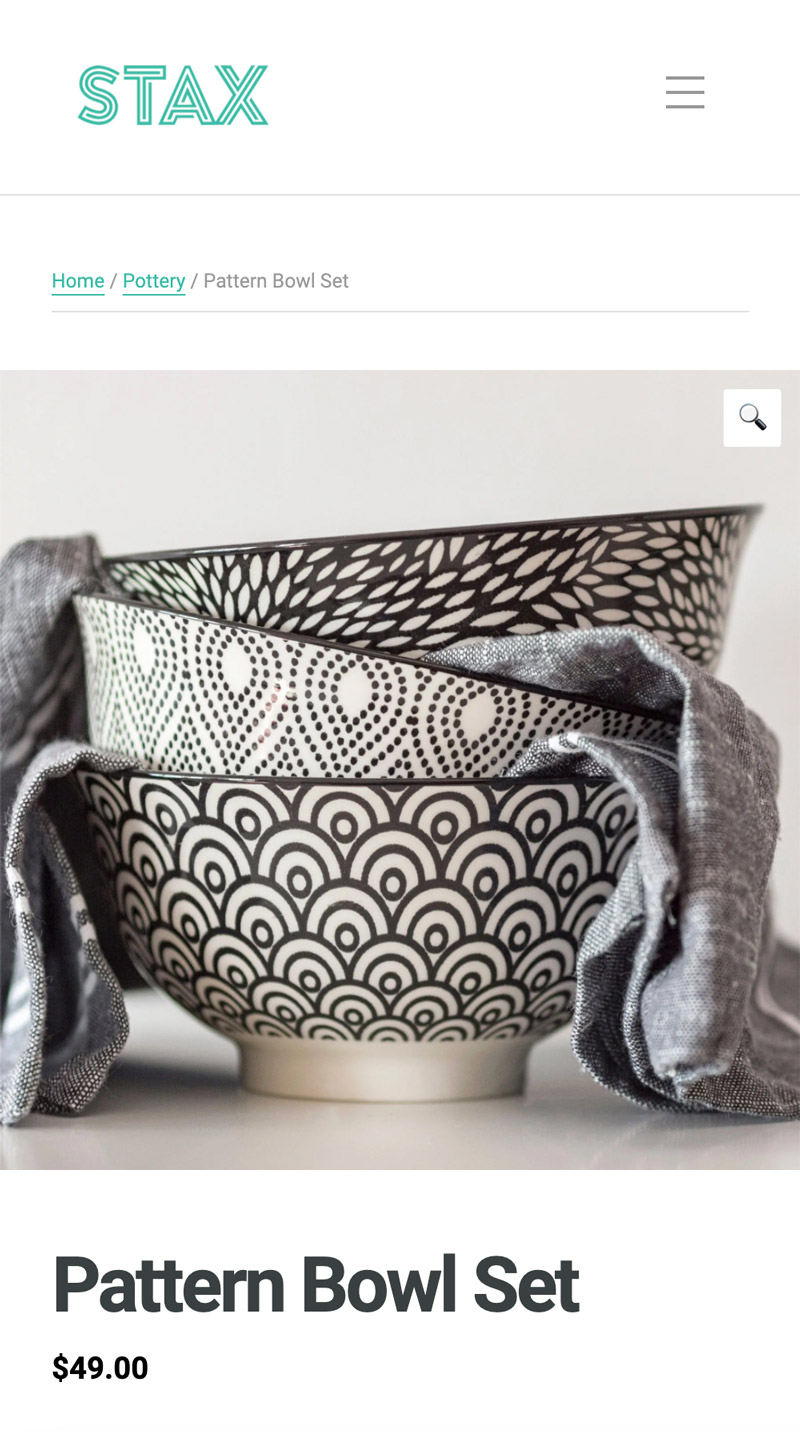 WooCommerce
Build A Shop
STAX is fully integrated with WooCommerce blocks. As a result, you can customize every aspect of your online shop. Change the shop page layout, add sidebars, customize the checkout experience, and so much more! It's the fastest and easiest way to start your eCommerce website.
Build Anything
STAX includes the Organic Blocks plugin — which features 20 premium WordPress blocks for creating amazing content. Each Organic Block is highly customizable, and provides functionality that is not available using core blocks. Create content slideshows, customer testimonials, pricing tables, and much more! Get stacking, and build anything!
Click on each block to view a demo.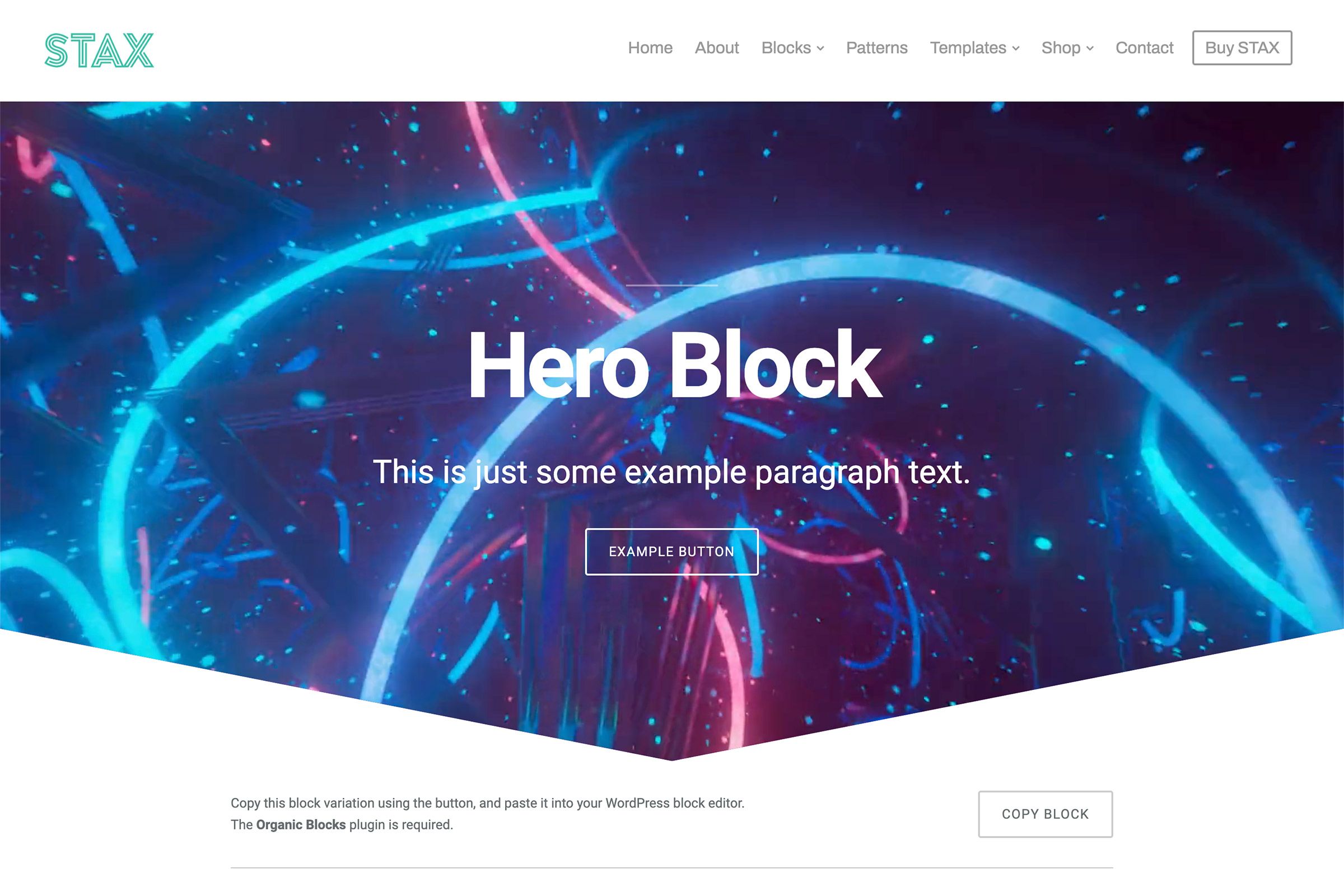 Got Patterns?
STAX includes several patterns for quickly creating unique layouts. While some patterns are integrated into the theme itself, most STAX patterns may be copied from the theme demo, and pasted directly into your WordPress block editor. The demo is a growing library of useful patterns.
Sign Me Up!
STAX Is amazing. I'm ready to start building my site with STAX!
STAX FAQs
What makes STAX different than other themes?
STAX is constructed using the new block-based WordPress theme technology. Meaning, every page template is created from blocks. As a result, every page template is entirely customizable within the WordPress Full-Site Editor. So, you can change anything and everything about this theme — colors, fonts, layouts, styles, etc. The possibilities are truly endless.
If you still don't quite get it — don't fret! All you need to know is that STAX is much more flexible and easier to use than traditional WordPress themes.
Is demo content included with the theme?
Yes. In fact, STAX features an onboarding wizard upon activation, that will take you through the process of activating your license, installing necessary plugins, and optionally importing the demo content. It's a quick and simple process that results in your site appearing exactly like the demo.
Does STAX require any plugins?
Yes, STAX requires the Organic Blocks plugin, and it is bundled with the theme. Additionally, STAX recommends the Jetpack and WooCommerce plugins. However, they are not required to use the theme. If you want first access to new updates in the Site Editor, we also recommend the Gutenberg plugin — which will provide you with new functionality before it's fully integrated into WordPress.
Yes, but not in the traditional sense. Most other WordPress page builders require plugins that fundamentally change the experience of using WordPress. They introduce proprietary functionality, confusing interfaces, and overwhelming options. On the other hand, STAX works using the native functionality of WordPress itself. You could say it's a more "organic" WordPress page builder.