Origin is our WordPress starter theme. It's the framework we use to develop new WordPress themes. Additionally, it's the perfect foundation for any web designer to begin developing a WordPress website. As a result, it's our most consistently updated theme.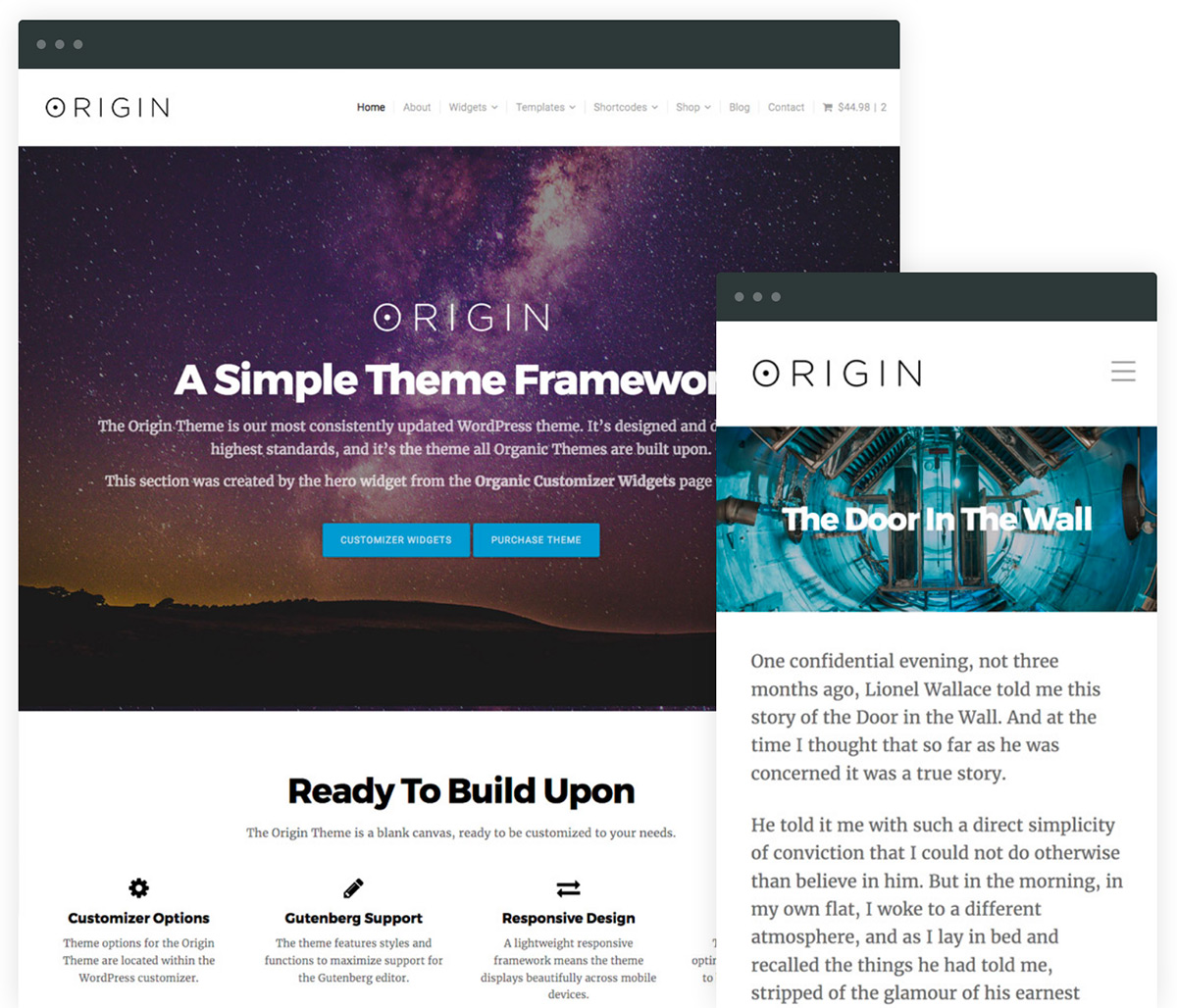 When a new feature is available for WordPress, the Origin Theme is the first to get it. As a theme partner of WordPress.com, Origin is continually updated to meet their rigorous code standards. There is no higher standard for a WordPress theme.
Origin strikes the perfect balance of design and functionality for a WordPress starter theme. The code is thoroughly commented. It uses simple and clear naming conventions. As a result, even novice web developers can easily customize the theme. All options are located within the WordPress customizer, making it a great foundation for extending the capabilities of the customizer. Additionally, third-party scripts are kept to a minimum in order to reduce the potential for conflicts. No code within the theme has been minimized or obfuscated.
In preparation for Gutenberg and the release of WordPress 5.0, Origin has undergone several significant updates. We have combed through every line of code, inspected every style, and made improvements anywhere there was an opportunity. Read More