WordPress Services
SEO & Marketing
Engage and convert your traffic.
Start your SEO and Marketing strategy.
If you're looking to improve organic traffic, spend smart on advertising, and to create the right content, Organic Themes has partnered with Tribal Core to provide solutions for your business.
Different businesses have different needs, but we're all after the same thing: more traffic, and better traffic. With Organic Themes, you have a complete toolset to create a gorgeous website that is ready to engage and convert your traffic. Now it's time to put your SEO and Marketing strategy in place.
---
SEO & Marketing Features
Websites powered by Organic Themes are eligible for a free Zoom consultation. And when you're ready to proceed, you'll receive 10% off any plan for life. We're happy to answer any questions you might have. Additionally, each plan provides the following features. Let's do this!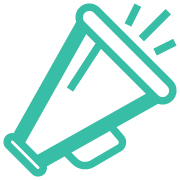 Advertising
---
We help you find, reach and engage your audience with smart, data-driven campaigns that convert.
Whether you sell products or services, it's critically important to understand where your traffic is coming from and how well your Organic Themes-powered site engages those users. Proper Conversion Tracking ensures you have actionable intelligence on your online store, your contact form and other key points of engagement.
When you hire us to manage your Google Ads account, we focus on the bottom line. This means attention to every ad, keyword and bid in the account, but it doesn't stop there. We deploy every tool in our belt to ensure your success, including Google's new omnichannel program, Performance Max. You'll already be a step ahead with Organic Blocks, such as the stunning Pricing Tables we offer.
SEO
---
Are you keeping up with your competitors? Organic search traffic doesn't just happen.
We know that Google has become increasingly sophisticated with semantic search, better able to put a webpage's content in the right context.
Today, SEO (Search Engine Optimization) is a discipline that combines three key elements: on-page optimization like proper meta tags and well-structured content, technical site optimization, where attention to technical details makes for a stronger site that functions better and ranks higher, and great content that helps your audience answer their questions, building trust and confidence.
For businesses that have a local service area, we have enterprise-level Local SEO services at mom-and-pop prices. We manage over 70 business listings, submit to aggregators such as Apple Maps, conduct regular audits and ensure you have a highly optimized Google My Business profile.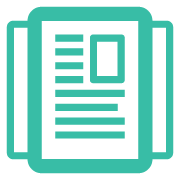 Content
---
We know how to build great content that ranks.
This process starts with Content Strategy, where we develop content themes, blog post topics, and social media prompts. We focus on recommending content that has the dual benefit of engaging your target audience while also building search engine presence.
Next, we offer a deep-dive Topic Research service, where we build a roadmap for creating remarkable, comprehensive content on a specific topic. Starting with a "term-paper outline," semantic phrases and more, this deliverable is a copywriter's dream.
Once content is live, we can see how it's ranking and how it's benchmarked against the Top 10 competition for target keyword phrases, while setting up a schedule to update and freshen this content over time.
---
SEO & Marketing Plans
Our monthly plans can support an existing marketing team or to serve you as your outsourced marketing partner. Whether you're a funded startup or a mature business, whether you are a service business looking for leads or running a WooCommerce shop, we can plug in and provide immediate value. We focus on your bottom line, your ROI and your success with high-touch communication, friendly, professional service and a commitment to delivering great work on-time.
Client Portal
Analytics Dashboard
Conversion Tracking
Google Ads Management
New Post SEO
Web Position
Keyword Research
Client Portal
Analytics Dashboard
Conversion Tracking
Google Ads Management
New Post SEO
Web Position

Quarterly

Site Audit
Full Site SEO (Sites < 100 Pages)
Keyword Research
Content Strategy
Topic Research x 1
2,000 Word Blog Post x 1
Client Portal
Analytics Dashboard
Conversion Tracking
Google Ads Management
New Post SEO
Web Position

Monthly

Site Audit
Full Site SEO (Sites < 100 Pages)
Keyword Research
Content Strategy
Topic Research x 1
Page Research x 1
2,000 Word Blog Post x 1
1,000 Word Blog Post x 2
SEO Campaign x 1