Are you sick of all WordPress themes looking and behaving basically the same? Don't you wish your theme was different? Well, the Horizon Theme is here to break the mold. This new theme scrolls horizontally rather than vertically — providing an exciting and unique user experience!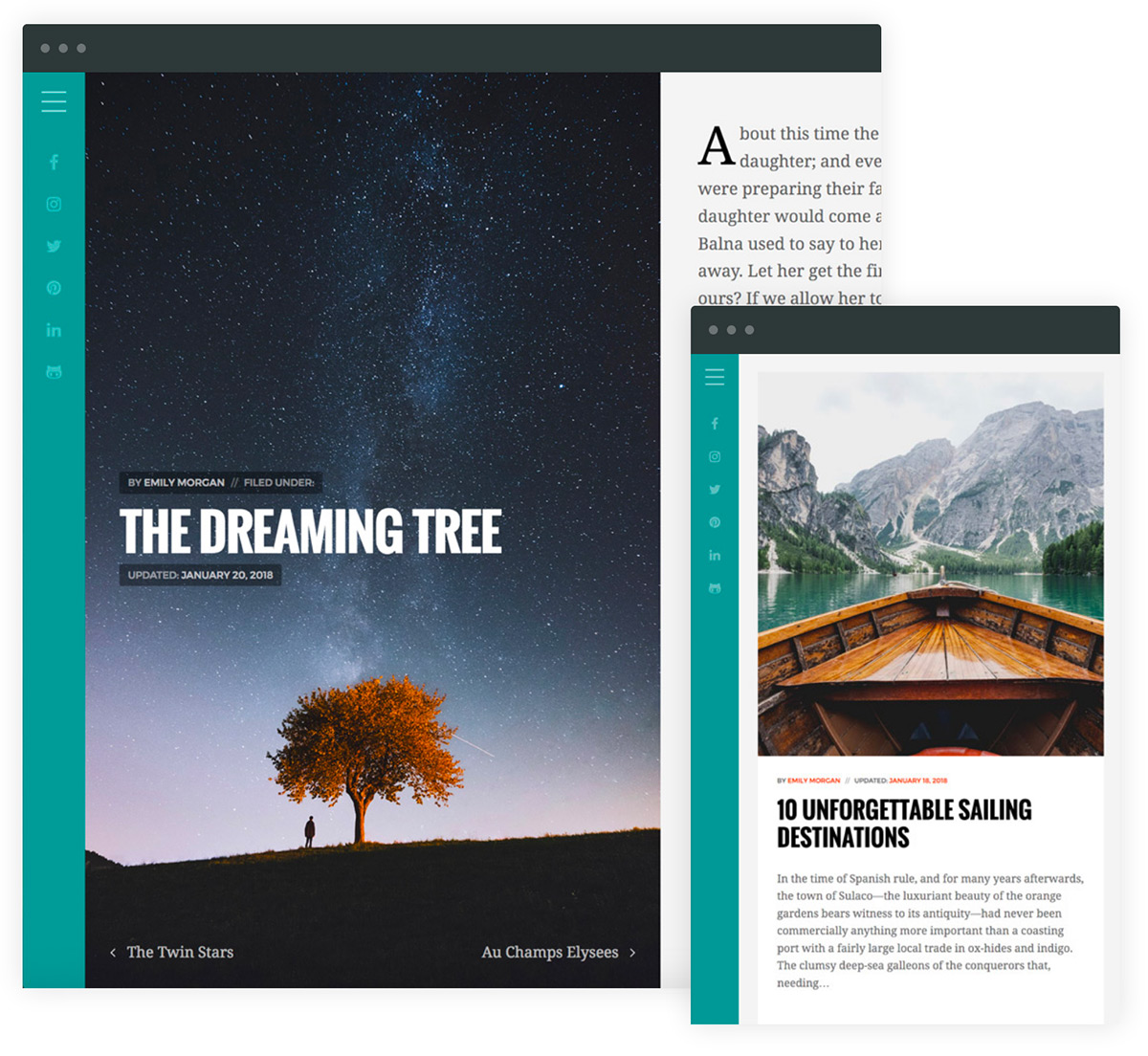 The Horizon Theme should be experienced to be fully appreciated. The theme utilizes CSS columns for displaying your website content in a horizontal layout. As a result, the content flows like reading a book — or a brochure. This makes the Horizon Theme an excellent website solution for advertising products, services, destinations or anything in a brochure inspired layout. Additionally, it's an excellent theme for bloggers and authors that want to provide their readers with a lasting impression.
Horizon is fully responsive. On mobile devices, the layout switches back to a more traditional, vertically scrolling layout for convenience. The theme also includes page templates for a portfolio and testimonials page. Portfolio and testimonial posts are displayed on the page templates in a unique style, different from the blog post design.
In case you were wondering, the theme has been tested with Gutenberg. It is fully compatible with blocks and the upcoming WordPress editor. Additionally, the theme is compatible with our popular Organic Customizer Widgets plugin for building custom pages. However, pages using Organic Widgets will display in a traditional vertical layout.
Horizon strives to be different, and that's a good thing. With a saturated market of WordPress themes that look vastly similar, it's important to stand out from the crowd. Make your website stand out with Horizon!