Min – A Minimal WordPress Theme
At Organic Themes we strive to keep our themes simple. As a result, the setup is easy and pages load quickly. Additionally, we avoid flashy effects that cheapen the website experience. The Min Theme is a new minimal WordPress theme that adheres to this philosophy.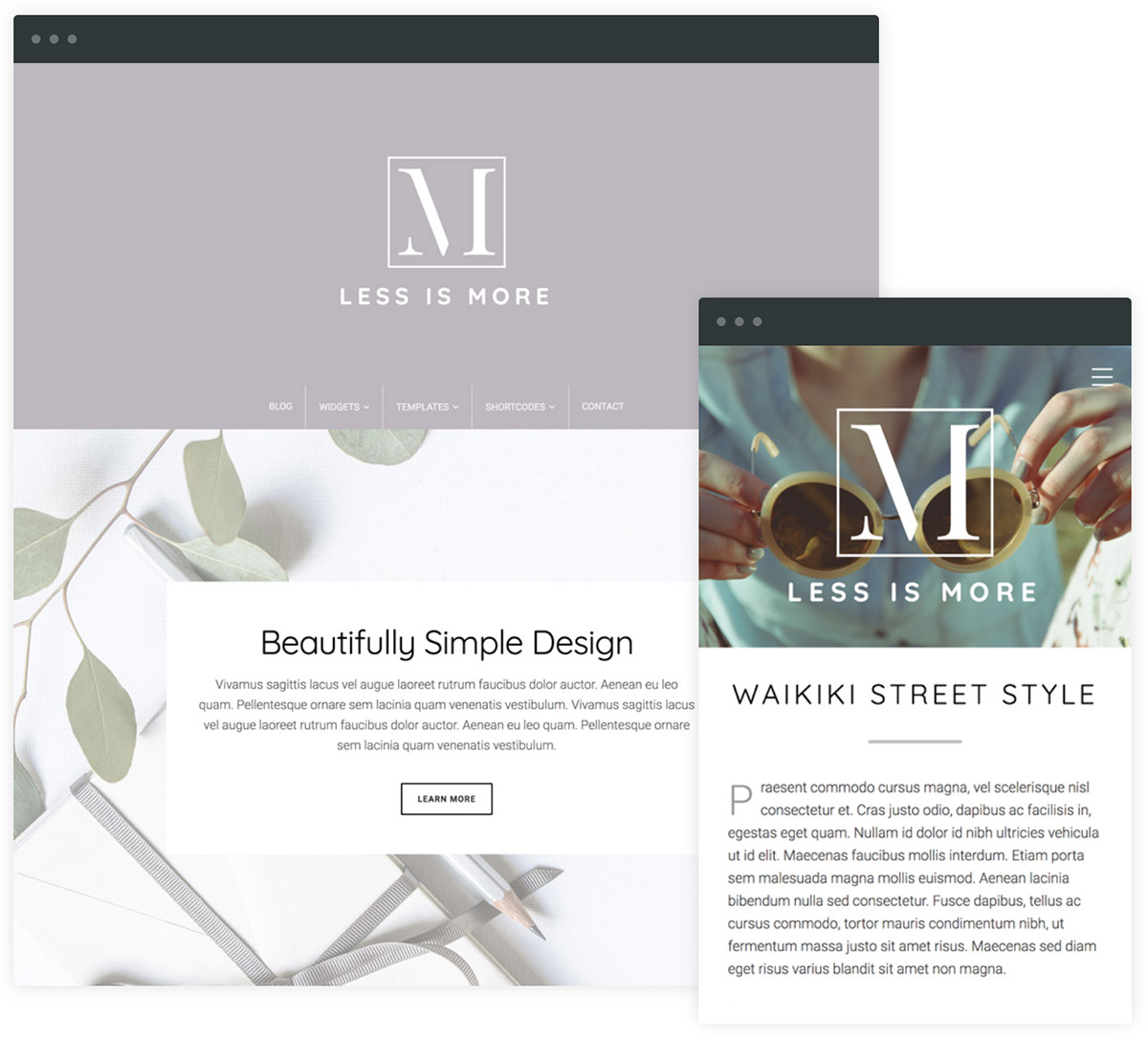 Minimalism At Its Best
The Min Theme features an elegant and minimal design. We have purposefully left out sidebars within the theme. The result is a seamless experience between desktop and mobile devices. Additionally, we have kept page templates and options to a minimum so you can begin using the theme immediately upon activation
Gutenberg Ready
We have prepared the Min Theme for the release of Gutenberg — the new WordPress content editor. The theme contains styles for Gutenberg blocks, and we have tested the theme extensively with Gutenberg.
Gutenberg will significantly change content editing within WordPress pages and posts. It will provide much more flexibility for the types of content and layouts displayed on your website. As a result, we believe simple, minimal WordPress themes are the future of the platform. The Min Theme was created with this future in mind.
Options Where They Count
We believe WordPress themes should be intuitive. The Min Theme provides essential WordPress theme options for a custom logo, header image, blog category, header and background colors, and font pairings. All theme options are set within the WordPress customizer, so you can watch the changes take place on your site in real time.
Min is compatible with popular plugins such as WooCommerce, Jetpack and Gravity Forms. Additionally, the theme works beautifully with the free Organic Customizer Widgets plugin. The plugin provides the ability to add a variety of content sections on any page using widgets within the WordPress customizer. As a result, you can display testimonials, content slideshows, portfolios and more on any page.
If you have been searching for the ultimate minimal WordPress theme, look no further! The Min Theme is perfect for any blogger or designer that appreciates simplicity.