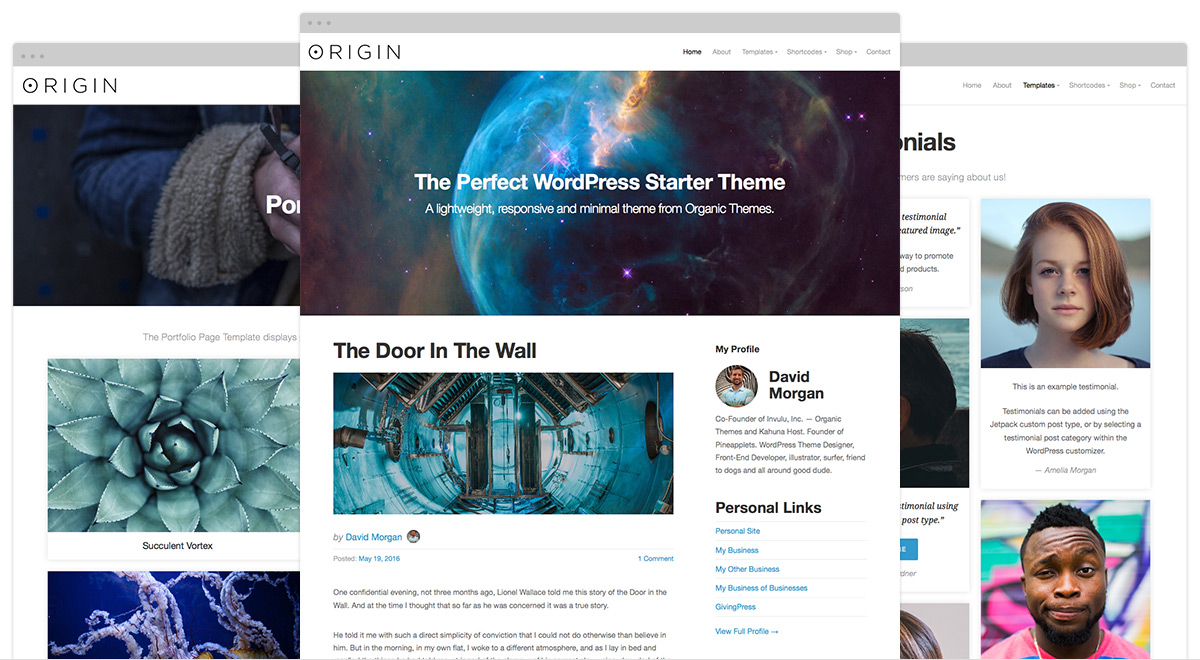 Our latest theme brings us back to the beginning. Origin is a new WordPress starter theme, and marks the beginning of a series of new theme releases from Organic Themes.
Striking the perfect balance for a starter theme is no easy task. We believe a great starter theme should work as a standalone website solution while still being simple to extend. It should have enough styling to look gorgeous on any device without being overly designed. It should support essential plugins without containing code reserved for plugin functionality. It should provide enough options for basic customization without overwhelming the user. It should support all the latest WordPress features. The theme should be nearly impossible to break. It should load at lightning speeds. It should work immediately out-of-the-box. The file structure should be well named and organized. The code and commenting should be clear and concise. We could go on forever regarding the assets of a perfect starter theme…
Organic Themes has created the perfectly balanced starter theme with Origin.
Some starter themes, like Underscores, contain the bare minimum code to constitute a WordPress theme. They cannot stand on their own as a practical website solution without custom development. We believe a starter theme should be able to function as a standalone website solution. A damn good one. This is where Origin differs.
Origin is ready to use immediately upon activation as your website solution. The setup time is practically non-existent. However, should you wish to extend the theme, the code is clear and easy to understand with commenting throughout.
For minimal design lovers, Origin is a dream. The ultra clean layout and use of the beloved "Helvetica Neue" font make it a beautiful solution for any designer. In addition, the theme provides several color options within the WordPress customizer for fast changes to the color scheme.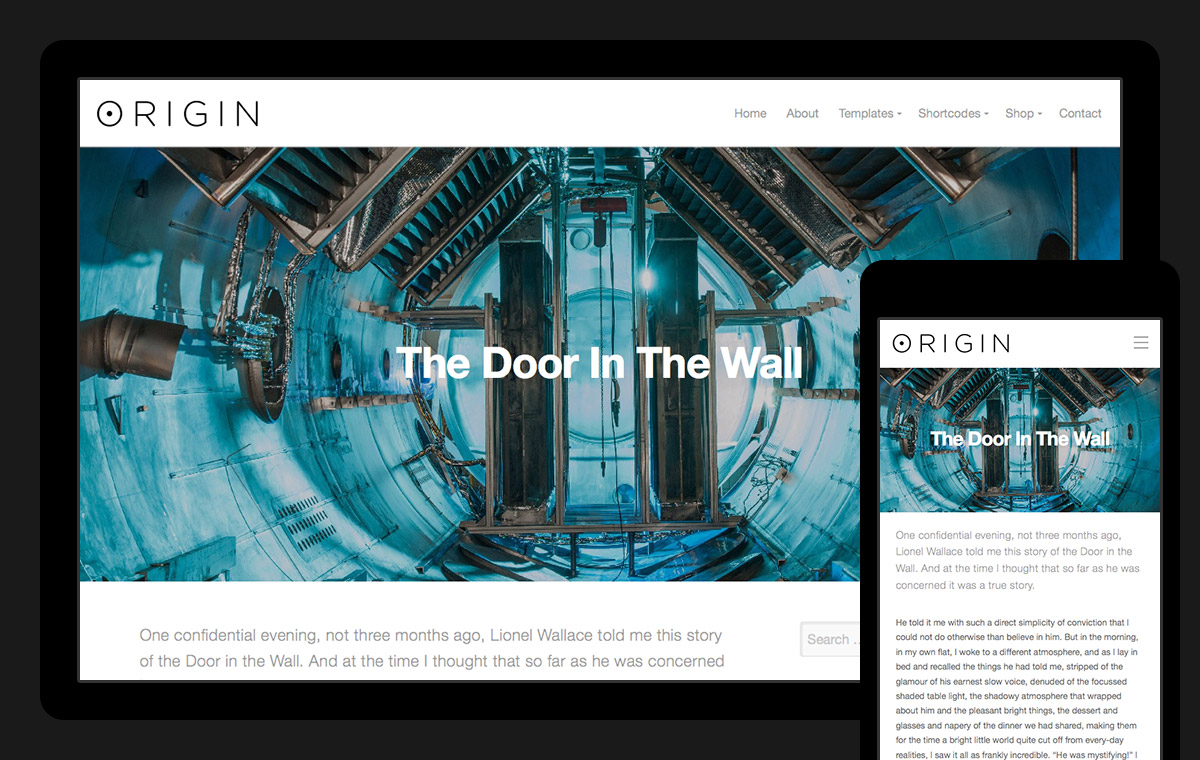 Origin features compatibility with the Jetpack plugin from Automattic, with support for the portfolio and testimonials custom post types. In addition, the theme works seamlessly with the popular plugins WooCommerce and Gravity Forms.
Origin supports the latest core features from WordPress 4.5, including Custom Logos and selective refreshing for the theme customizer. The responsive design molds to any mobile device, and the theme looks amazing on retina devices. The styles and scripts are lightweight, resulting in ultra fast load times that will help improve your search engine rankings.
Are you tired of bloated themes with overwhelming options panels and confusing code? Go back to the beginning with Origin.
As one of the few premium theme partners for Automattic, Organic Themes are designed and developed to the highest standards in the industry. We have created the Origin Theme using those standards. The result is a rock solid starter theme. Every great WordPress site begins with an Origin Theme. Start your site today!