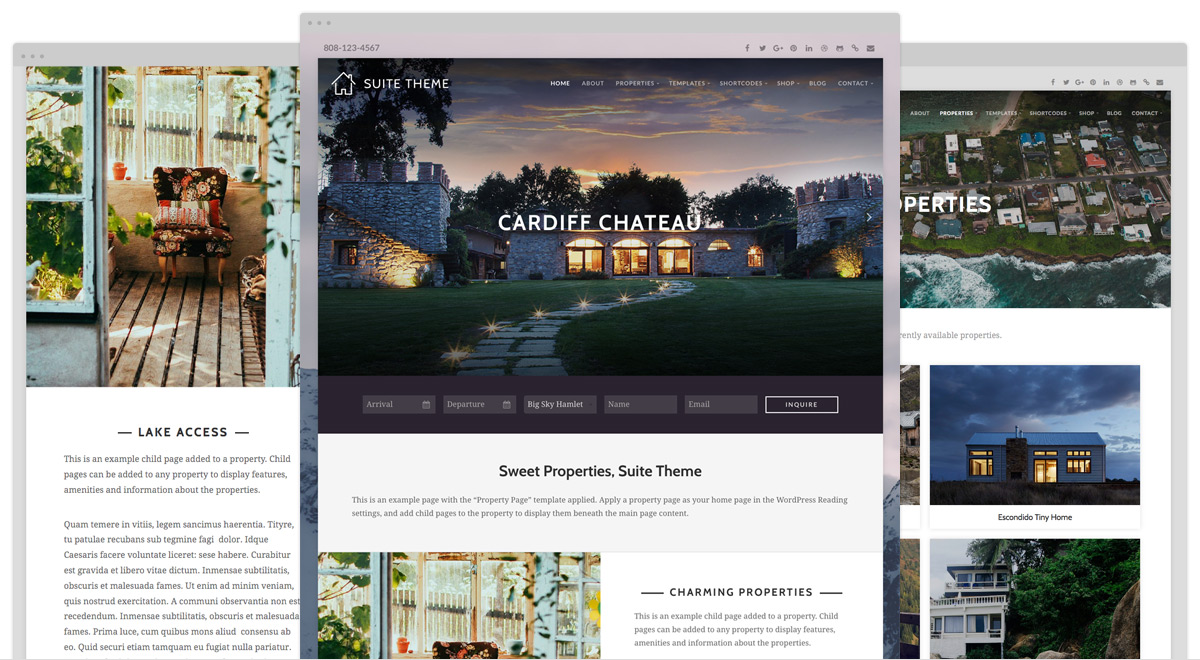 The Suite Theme is a WordPress vacation rental theme for income properties. The theme is an excellent website solution for property managers and real estate agents.
Suite is designed with a clean and modern aesthetic. The traditional layout and clear navigation promote an excellent user experience. The responsive design molds perfectly to any device. Suite is developed to the latest WordPress 4.5 standards. It features the new custom logo option and selective refresh for viewing quick results in the WordPress customizer.
Features Perfect For Vacation Rentals
The theme features all the functionality you need for a rental property website. Each property is showcased using the property page template included with the theme. When a property page is applied as the home page, it will display a slideshow of all your published properties. On single property pages, a slideshow of detail images may be displayed for each property. Each property features a simple booking form that emails reservation requests to the desired recipient. In addition, the theme includes a property listing page for displaying your rentals in a multiple column portfolio layout.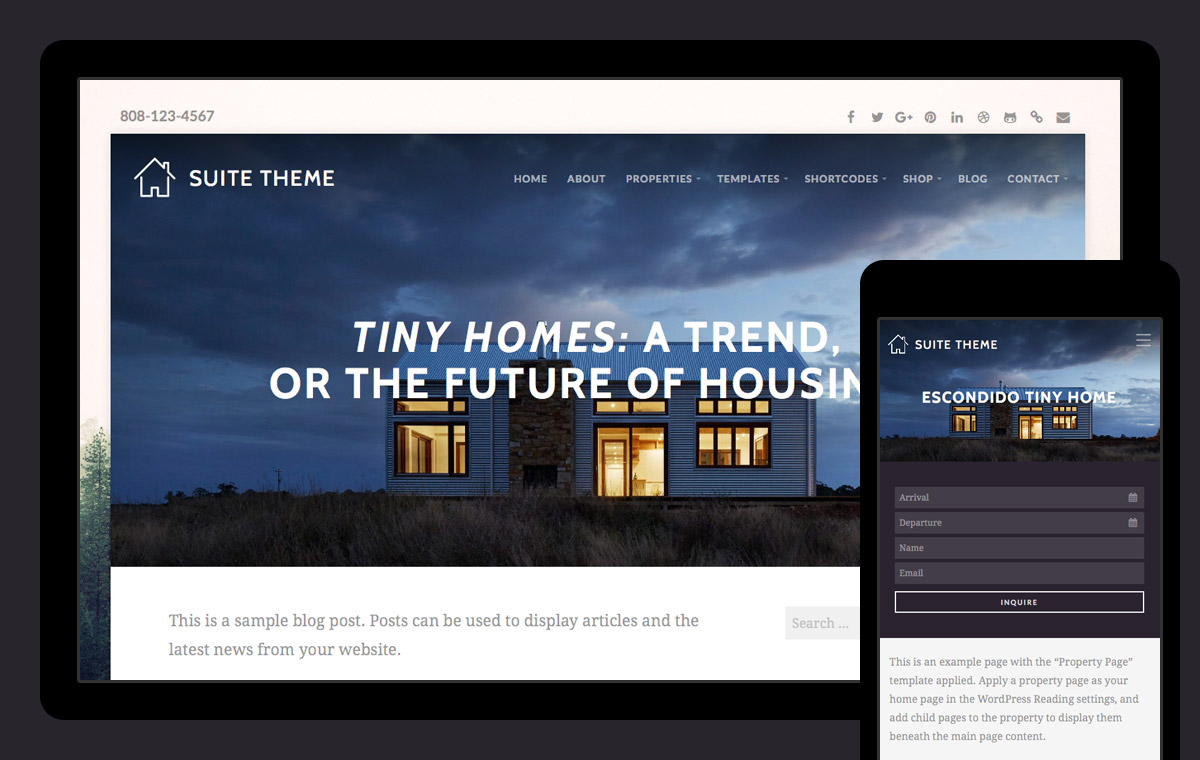 Suite has several customization options for modifying the colors and design of the theme to match your brand. The minimal theme options provide an ultra fast setup time, and don't overwhelm the user. The lightweight code results in lightning fast load times, so potential customers are less likely to leave your site.
Better SEO, More Bookings
The theme is developed with SEO in mind. It won't write amazing content for you, but it does make excellent usage of heading tags throughout the theme. Suite is perfect for increasing the Google search rankings of your vacation rental property.
In addition, Suite is compatible with the Organic Shortcodes, WooCommerce, WPML and Gravity Forms plugins. The theme was created using our Origin Theme framework.
Start getting more bookings with a Suite Theme for your rental property website!