The Free WordPress Portfolio Lite Theme
Calling all starving artists. We've got a free WordPress theme for you!
Update: As of Portfolio Lite v1.3 there have been some minor changes. View this article to see what has changed.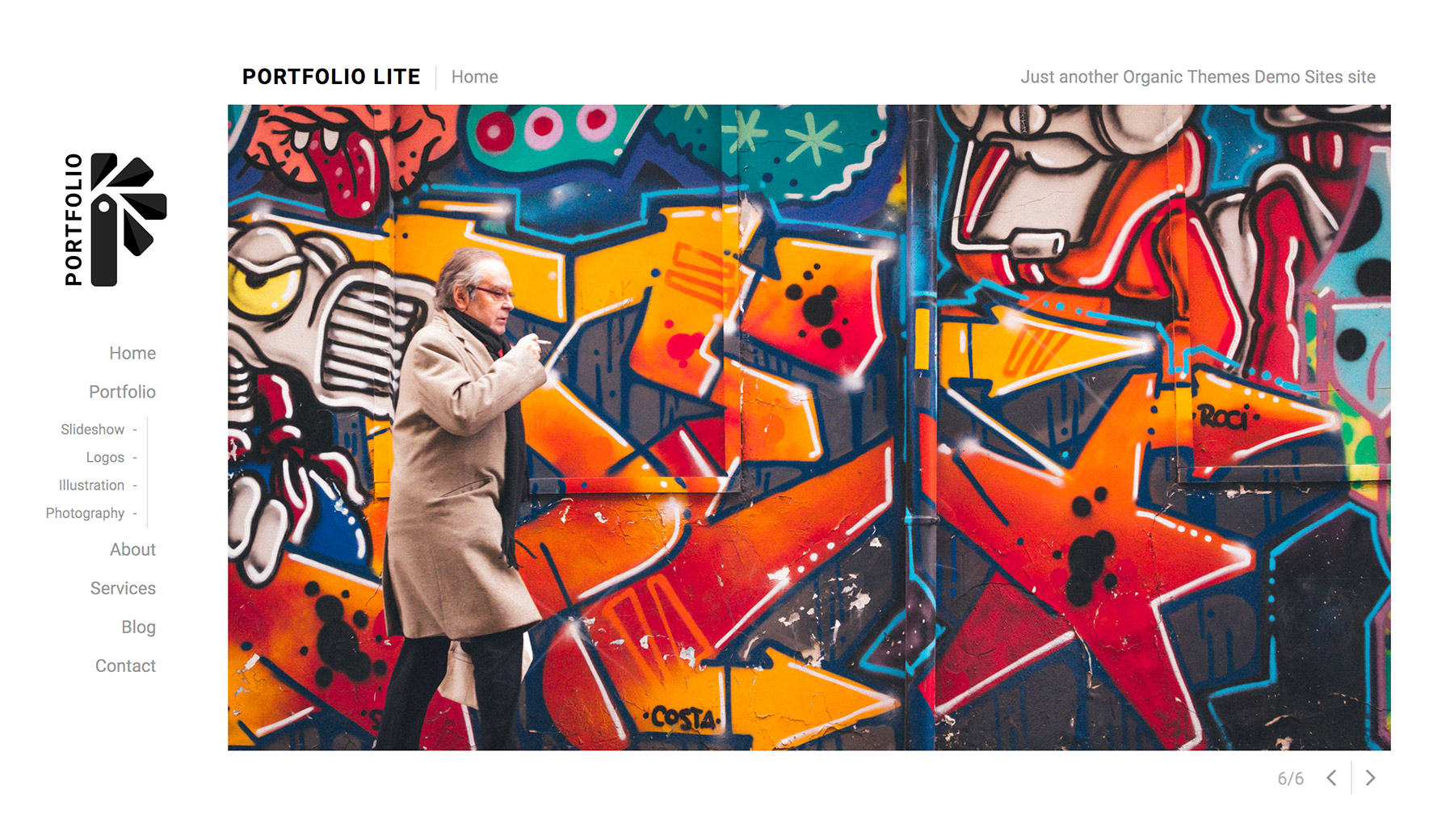 I know what it's like to pinch pennies after graduating with a BFA. Beginning a career as a freelance artist isn't easy — or cheap. In order to secure clients, your work really needs to stand out. However, sending potential clients a link to a Deviant Art gallery or Facebook Page doesn't exactly give a professional impression. That's why we created the WordPress Portfolio Lite theme. Now you can create that personal portfolio website you've been putting off — for free!
Portfolio Lite features a minimal and professional design with the central focus where it needs to be — on the artwork. The theme is responsive, so your artwork will display beautifully on any mobile device. It's the perfect free website solution for artists, designers, photographers and creatives. If you're looking for a little more flexibility, options and support, check out our Portfolio Theme.
Within the Portfolio Lite theme, portfolio pages and slideshow galleries can be created with ease. There is no need for any additional plugins or custom post types. Portfolios are simply created using categories, and endless slideshows can be created using the "Gallery Slideshow" page template. Here's how it works:
Creating Portfolios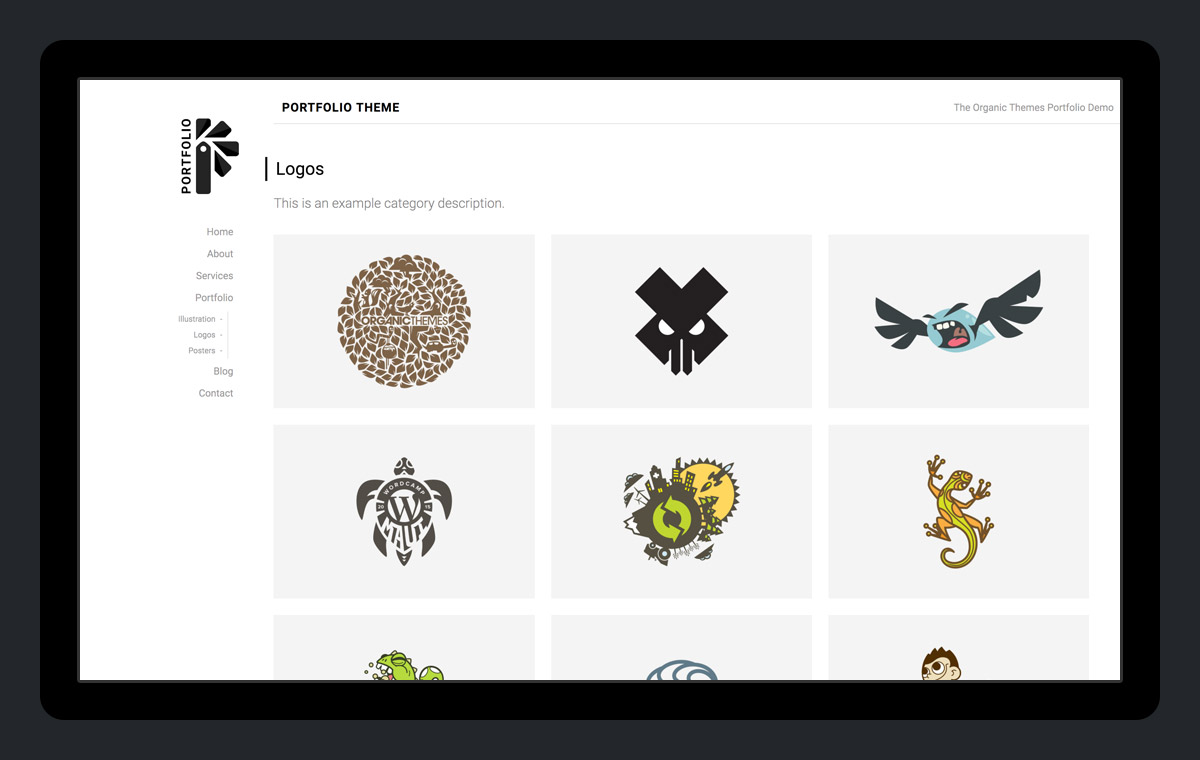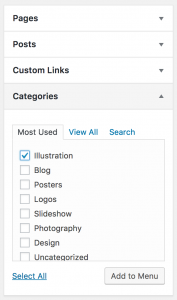 Navigate to Posts > Add New.
Enter a Post Title.
Apply a Featured Image.
Add Content or an Excerpt describing the work. (optional)
Add or Apply a Category. (i.e. Design)
Publish the post.
Repeat steps 1 through 6 for each portfolio item.
Navigate to Appearance > Menus.
Create a menu and apply it to the Main Menu location, if you haven't already done so.
Add the Category to the Custom Menu.
Click the Save Menu button.
When clicking the category within your menu, it will take you to a page with all posts of that category displayed in a 3-column portfolio layout.
Creating Slideshows
A page using the Gallery Slideshow page template will display the first WordPress image gallery as a slideshow.
Navigate to Pages > Add New.
Enter a Page Title.
Under Page Attributes on the right, choose the Gallery Slideshow template.
Click the Add Media button.
Click the Create Gallery link on the left.
Upload and/or select the images for your slideshow.
Click the blue Create a new gallery button.
Click the blue Insert gallery button.
Publish the page.
Portfolio Lite is available through Organic Themes or within the WordPress theme directory. The theme has undergone the rigorous review process from the WordPress foundation in order to be accepted into the theme directory. So you can rest assured the code is solid and secure. Additionally, you will receive access to ongoing theme updates. Not bad for a free theme, eh?
There's no catch. We just want to help feed the starving artists. I was one of them, and I know artists don't catch many breaks when it comes to the cost of education, student loans and software. If you appreciate the theme, please take a moment to leave us a good theme review here in the WordPress directory.