Purpose 2.0 – Is Your Business Website Still Without Purpose?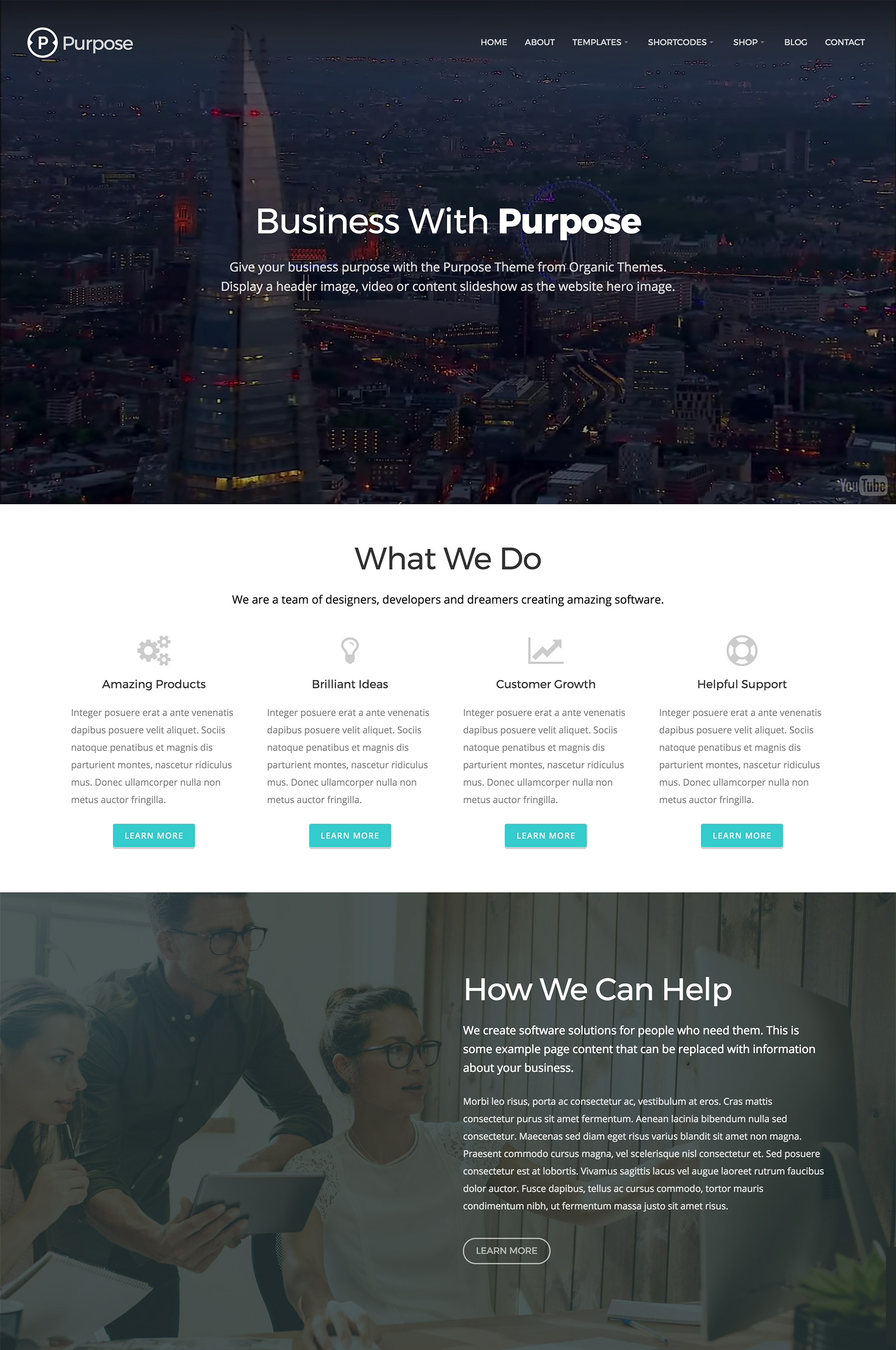 The Purpose Theme has received its first major update since its release. We simply improved upon an already great theme. Take a look at the new demo and improvements below.
Enhanced Customizer Experience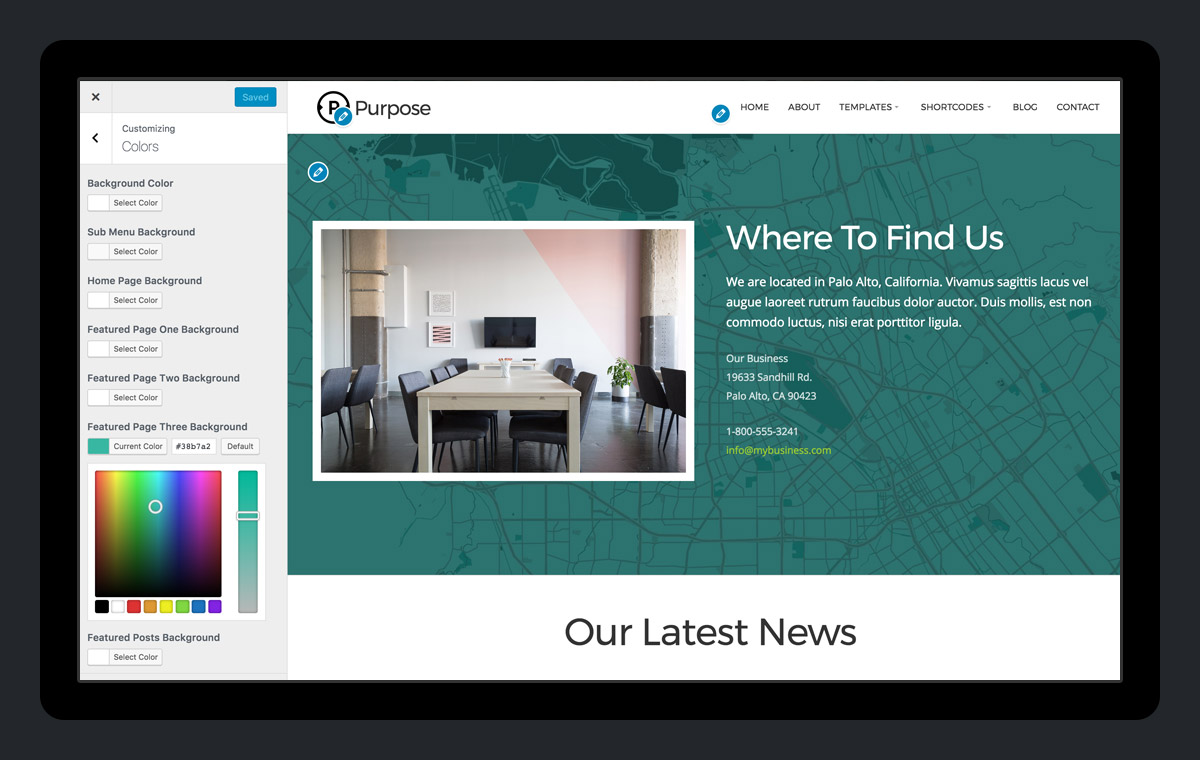 The Purpose Theme already utilized the WordPress customizer for theme options. However, we have further extended the functionality by adding new options and partials. So featured sections can be selected and edited within the customizer simply by clicking on them in the preview window. In addition, we have added several more color options to the featured home page sections that update in real-time. Overall, we have improved the customizer experience for a fast and simple theme setup process.
Custom Header Video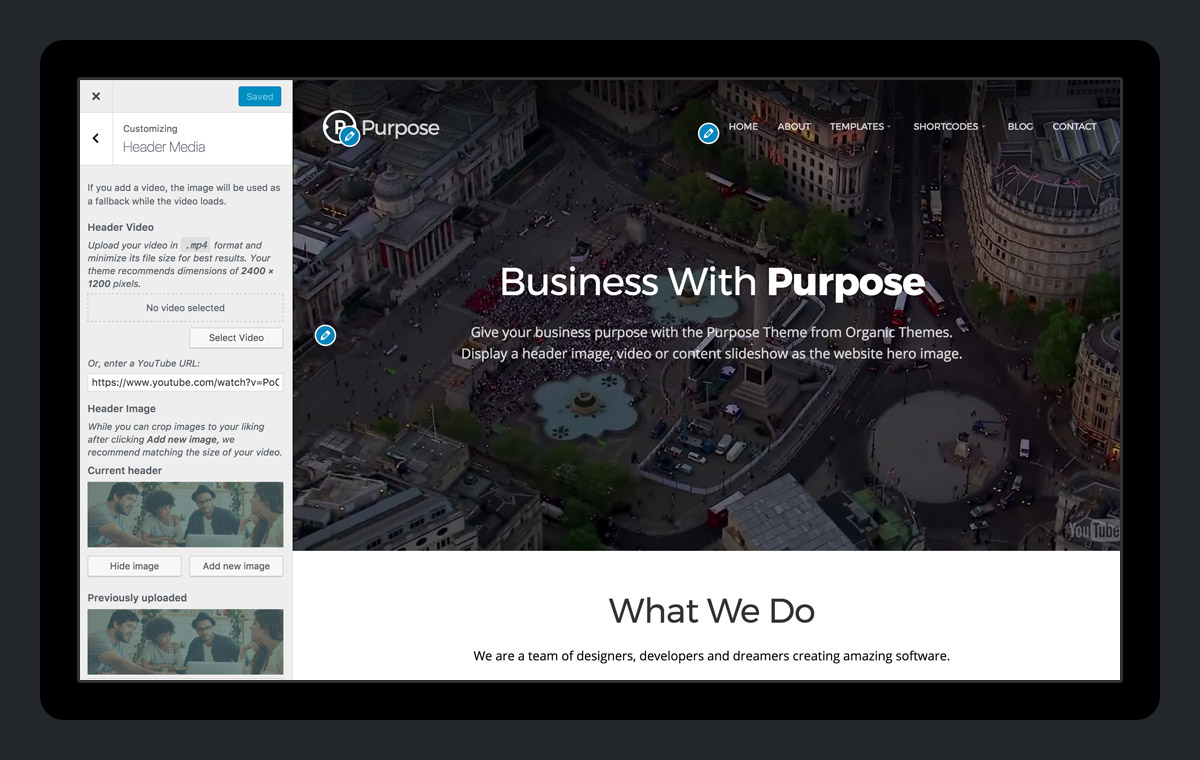 Custom header videos were introduced with the release of WordPress 4.7. We have integrated this new functionality into the Purpose Theme. So now you can upload a video of your choosing, or simply paste a link to a YouTube video in order to display a full-width background video header. Do it all within the WordPress customizer to watch the changes take place in real-time!
Starter Content
WordPress 4.7 also introduced starter content as a much needed solution. When new users install a theme on a new WordPress installation for the first time, there has historically been a disconnect between what the users see in the theme demo, and what they see upon first activation. This has always been a disappointing aspect of the user experience that theme developers have tried to address through imperfect solutions such as importing demo content. Starter content is a big step in the right direction to improving this experience.
When activating Purpose on a fresh WordPress installation, enter the customizer to see your site pre-populated with a few example pages, custom menus, sample logo and header. All of the starter content can be used as a guide, and changed quickly and easily within the customizer.
Split Content Page Template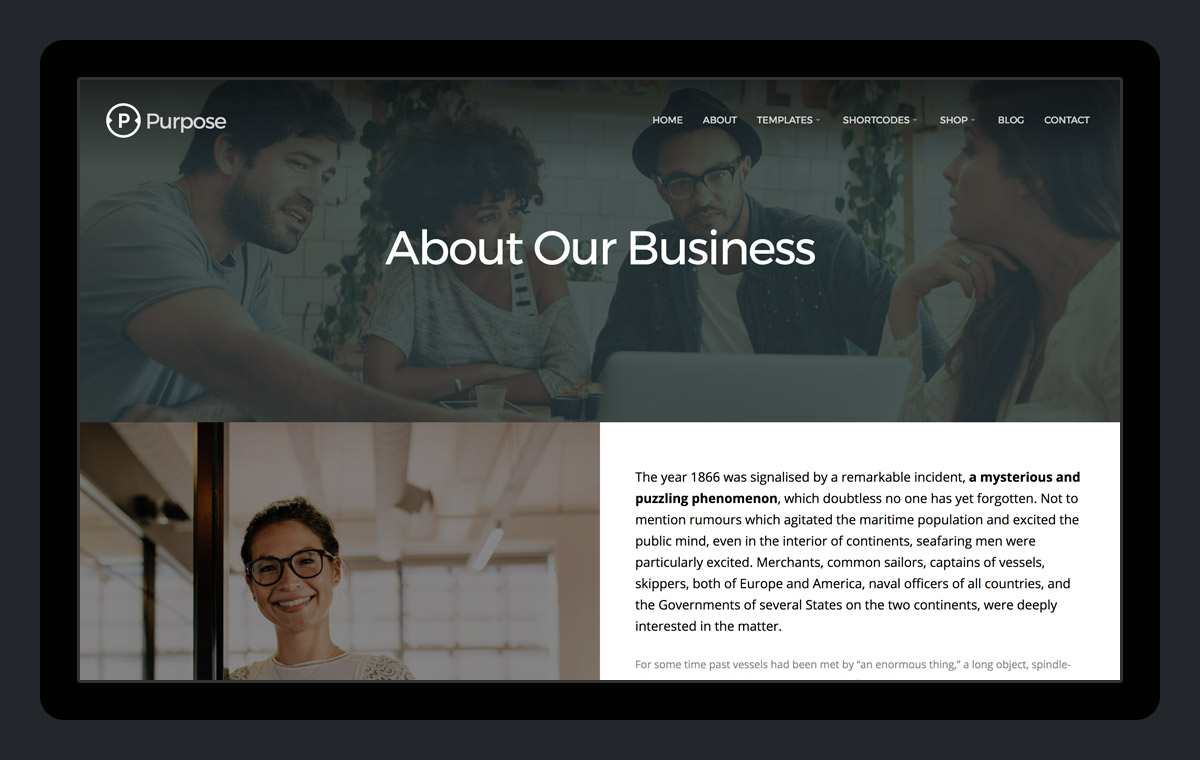 Purpose has a new Split Content page template. The featured image is fixed on the left of the browser window, and your scrolling content displays on the right.
It's Better All-Around
In addition to the major integrations, we have significantly cleaned up the existing code base. Depreciated code has been removed. Scripts and styles have been updated. New fonts weights and icons have been added. The header has been reworked to use CSS flexbox for a more reliable positioning of the logo and menu. Overall, it's a huge improvement for new and existing customers.
Give your website Purpose, once again.