The Best FREE WordPress Theme Ever Made!
Ever wished your WordPress theme looked like a 1996 GeoCities website? Probably not…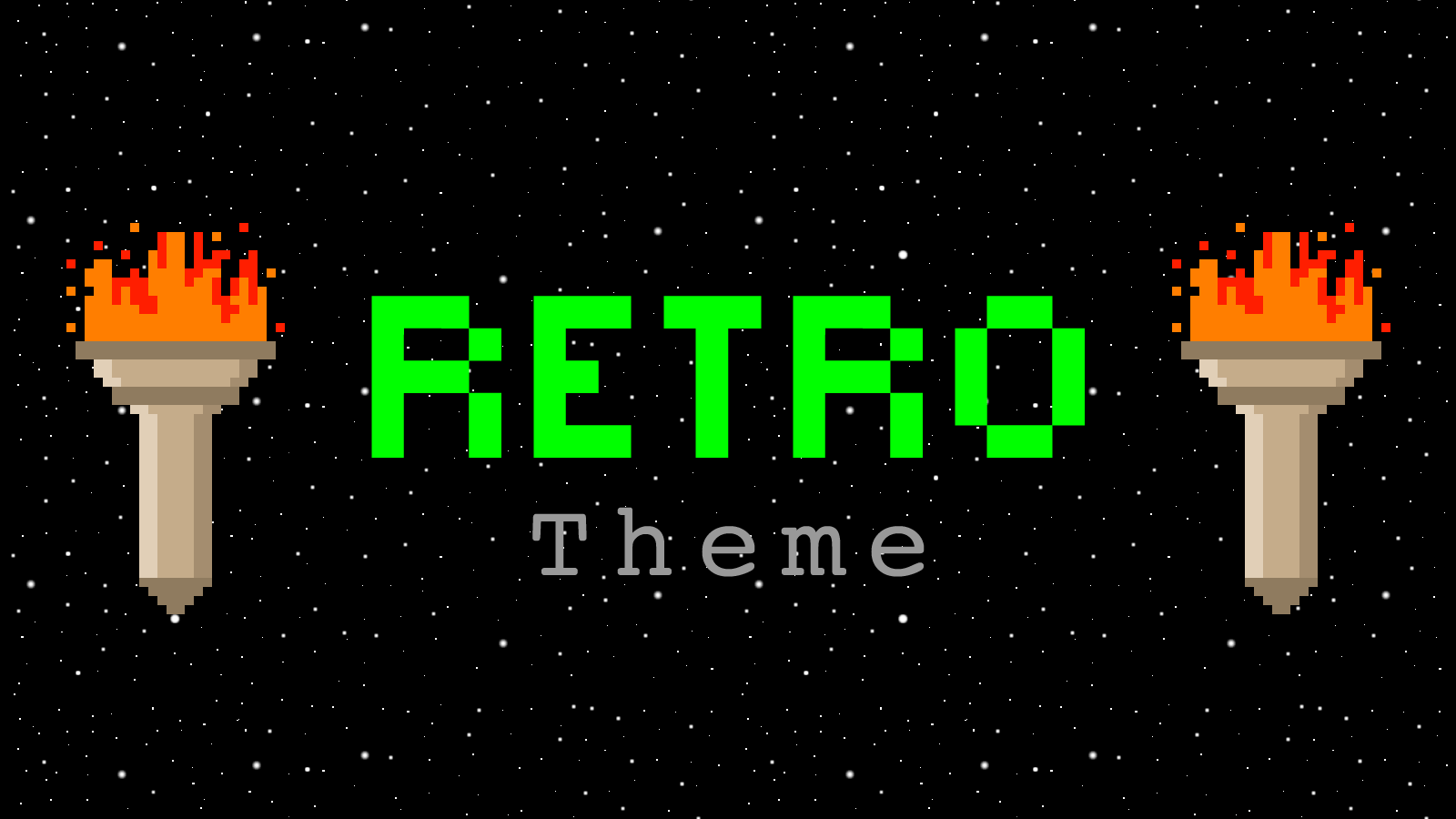 Once upon a time, there existed an internet. An internet unlike that of today. It was filled with funky fresh space background patterns, random animated GIF's, empty tables, 3D rotating pentagrams, blinding link and border colors, annoying background MIDI music and floating content devoid of any structure or design.
Enter our latest theme — the Retro Theme. It's designed with all the pizazz of a 1996 GeoCities website! Just visit the demo and let the aura of nostalgia wash over you like a Double Dare slime bath.
Despite the putrid appearance, the code for the Retro Theme is actually quite solid. The theme is fully responsive and features some slick WordPress customizer options, like the "Stop The DAMN Music!!!" option. Retro is a fully functional WordPress blog, and it's totally free to download and unleash upon an unsuspecting world. Maybe you can use it as a practical joke when setting up a blog for a friend. Perhaps you have a client with an old HTML FrontPage website that wants to upgrade to WordPress, but still loves the design of their awful 1997 website. Maybe you're just crazy, and you actually dig this theme.
Retro is a totally rad WordPress theme! Bodacious even! The web design styles of the past are like a fine wine — Who am I kidding? This is an ugly ass theme!  But it's probably the most elaborate April Fool's joke ever conceived by a WordPress theme company.
Many years ago, Organic Themes founders Jeff Milone and myself, David Morgan, attended high school together in Lakeland, Florida. During our Algebra 2 classes we devised a way to pass the time by playing video games on our TI-85 scientific calculators. We enjoyed these calculator games so much that we created the nerdiest GeoCities website ever constructed in which we reviewed all the games we had played. After school we'd sit in front of the computer and code basic HTML, find ridiculous animated GIF's and background images, and write reviews of calculator games while listening to Hootie and the Blowfish. Ah, the nineties…
Today, we surprisingly use a lot of those same skills to create some of the best WordPress themes available on the market. Our skills have gotten slightly better, and we have gotten slightly less nerdy over the years. The Retro Theme is part April Fool's joke, and part homage to our roots in web design and development. Creating websites has always been fun for us. So let's all raise a glass of Sunny D to the internet. We've grown up surfing your waves for a long time old friend.