Major Theme Update: Photographer v3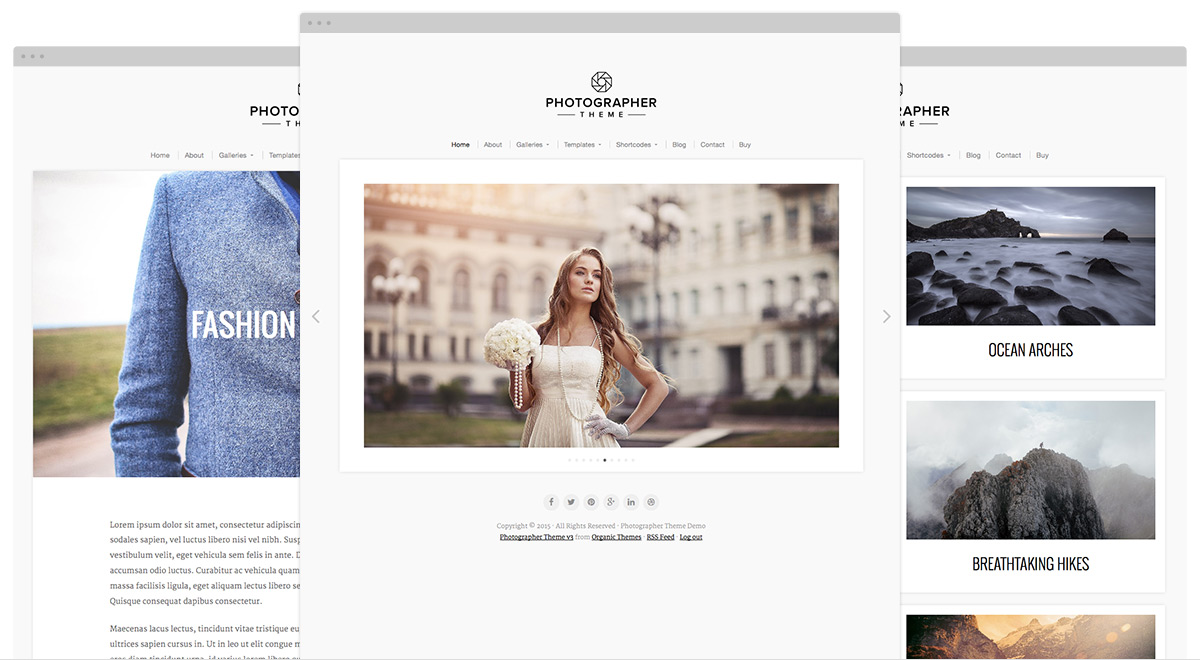 Our popular Photographer Theme has recently undergone a makeover. While we kept the clean and minimal design, virtually every other element of the theme has been improved upon vastly.
We have moved all theme options to the WordPress customizer for a faster setup process. New options such as logo alignment give you more control over the design of your theme. Licensing has been added so you can easily keep your theme up-to-date with new functionality or bug fixes. In addition, new page templates, improved shortcodes, an improved responsive framework and many more features are included with the latest version of Photographer.
The Jetpack portfolio post type has been added to Photographer as well, giving you another portfolio option in addition to the slideshows, portfolio page template and category pages. The theme also utilizes Infinite Scroll from Jetpack, if you so desire.
This latest update is sure to please new and existing customers of the Photographer Theme. Check out the demo to see the new version in action!