WP.com Theme Release: Connect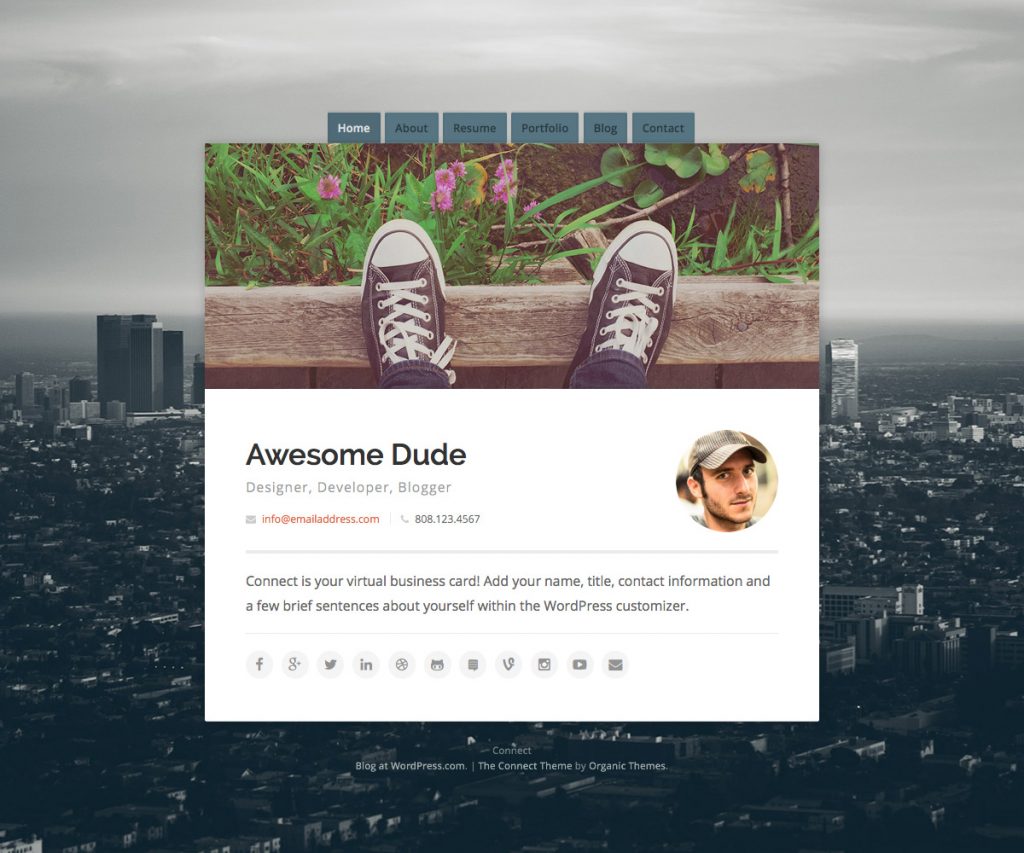 We have recently released our 6th theme on the WordPress.com marketplace — Connect.
Connect is your virtual business card! Share your name, title, contact info, a brief bio and your social media links with ease using Connect. In addition, the theme includes several page templates, including a Resume, Portfolio and a Vertically Centered page template. It also utilizes post formats for the blog for displaying different types of posts such as quotes, links, images, video and more.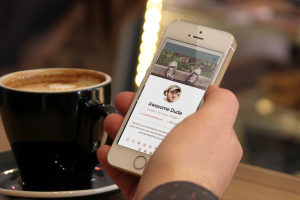 The theme is fully responsive and displays beautifully on mobile devices. Connect features a minimal design that's perfect for sharing your professional profile online. The Home and Vertically Centered page templates are centered vertically and horizontally within the browser window — so your site will look fantastic even on large displays! Using the WordPress customizer, Connect is simple to setup and launch within a matter of minutes!
If you're looking for the WordPress.org version of the theme for a self-hosted site, it's available on our site here.