Tutorial
Create A Feature List Page Section
The Organic Feature List widget allows you to add a group of features with descriptions and icons. It's great for things like product descriptions, or can be used as a unique way to list the services you offer.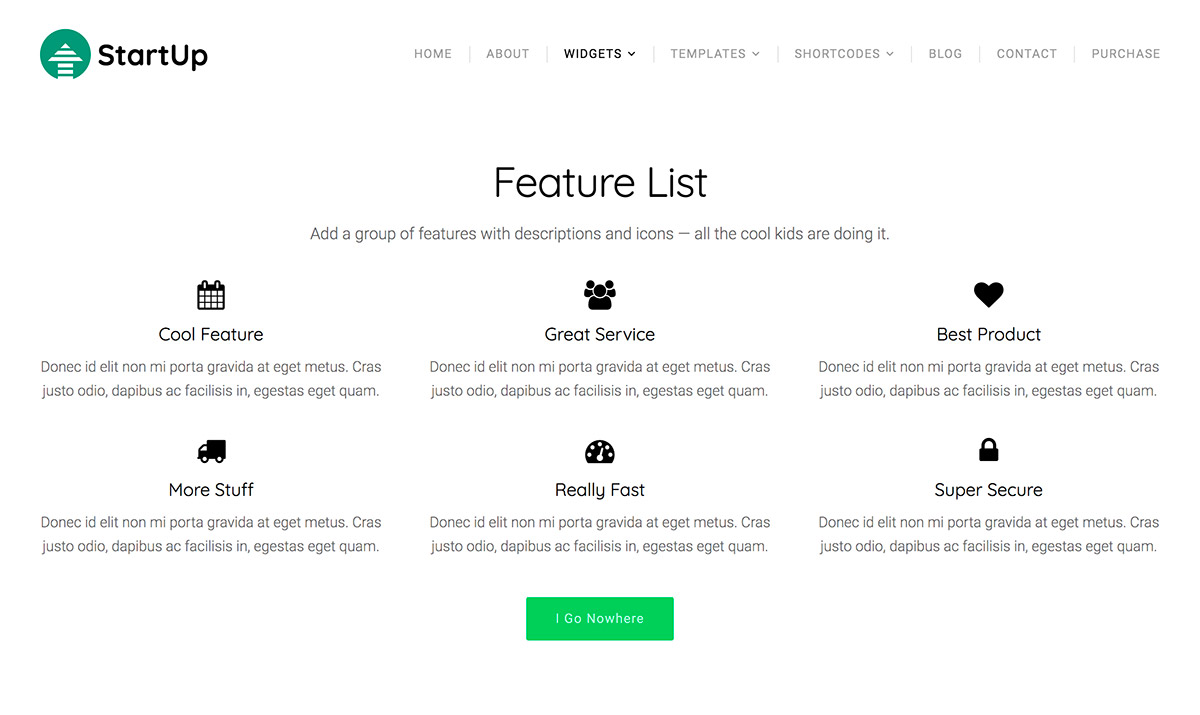 Within the widget options you can also add a button link at the bottom of the section. After installing and activating the Organic Builder Widgets plugin, you'll be able to add a Feature List section by following these simple steps within the customizer:
Apply the Organic Custom page template to your page.
Update or Publish the page.
Click the Customize Page button.
Click the + Add A Widget button.
Select the Organic Feature List widget.
Give your Feature List section a title and description.
To add a button link (optional) to your section:

Give the button a title (Button Text field).
Copy & paste the button link URL (Button URL).

Select a Number of Columns.
Start adding items to your feature list:

Add a Feature Title for each list item.
You can add a link to the feature title by copy/pasting a URL within the Feature Link URL field.
Click the Select Icon button to choose an icon, or click the Custom Icon Image/Select Image button to upload your own custom icon.
Add text content for each item within the Feature Text field.

Customize Section Background Options as desired; click the Apply button.
Click the Save & Publish button.