The Portfolio Theme v4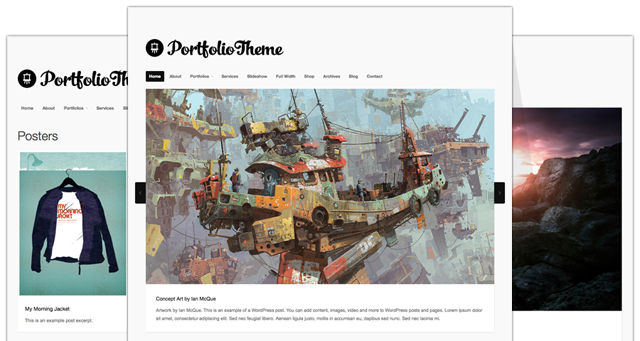 It's that time again — time for another major theme update. The Portfolio Theme is the latest theme in our collection to receive a makeover. Like a fine wine, the Portfolio Theme has just gotten better with age. We have refined the design and development, and included a slew of new features. Don't take our word for it, check out the updated demo.
What have we improved? Everything. The new Portfolio Theme features a fully responsive framework, WooCommerce integration, WordPress 3.4+ functionality, increased customization options, a new look and much more. Now you can both promote and sell your artwork using the Portfolio Theme. The new design displays beautifully on mobile devices, so showing off your work on the plane or at a networking event has never been easier. In addition we have included a new slideshow page template, social media buttons and much more. We hope you enjoy the improvements.