The WordPress Structure Theme was the first theme ever released by Organic Themes. The popularity of the theme jump-started our company. It featured a minimal design that was cutting edge for WordPress themes of the time. It was particularly popular in art and design circles, and regularly used for online magazines. The updated theme is sure to spark that interest once again!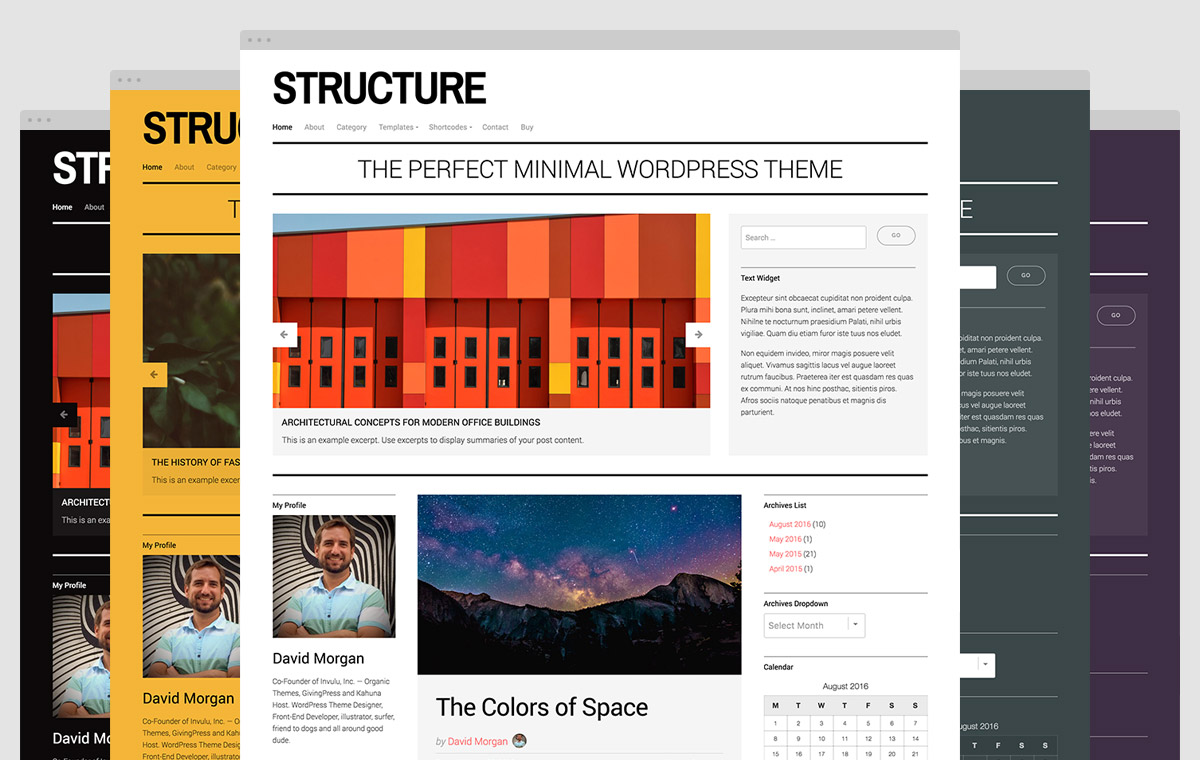 After the release of Structure v3, the theme went largely untouched for years, other than occasional bug fixes and maintenance updates. The theme received several update requests. Unfortunately, the update kept getting pushed back — until now!
Version 4 of the WordPress Structure Theme stays true to the essence of the original theme, but with an entirely new framework, updated style, code base and flexibility! The new responsive layout is flawless. The minimal design has been been updated to current design trends. The layout is extremely flexible. Optionally display sidebars, the featured content slideshow, header image, site tagline, footer widgets and more on the home page. Structure is perfect for a wide variety of websites, features a timeless design.
All theme options are now located within the WordPress customizer for a fast setup process. One of the coolest new features are the color options. Change the background to a dark or light color, and the text color throughout the theme will automatically adjust to be visible on any background color.
I originally designed and developed the theme over 7 years ago. It holds a special place in my heart. So I really wanted to give the theme the attention it deserved for a major update. I believe I've done it justice. Once again, the WordPress Structure Theme is a personal favorite theme of mine. I hope our customers enjoy the update as much as I do!