NonProfit Theme Major Update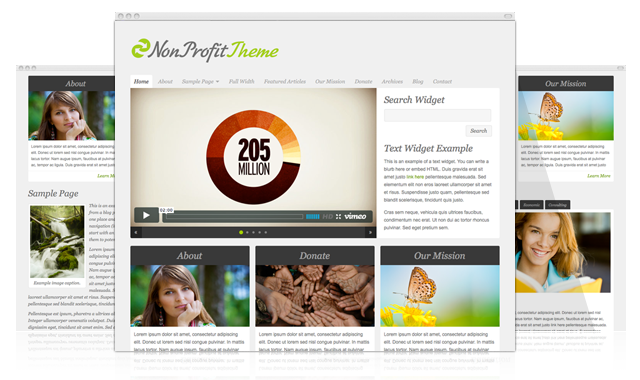 In our effort to revitalize many of our older themes, the NonProfit Theme is the latest to receive a heavy dose of awesome new features and a fresh new design. Version 3.0 is a great improvement over older versions of theme. Check out the demo and see the changes for yourself. It offers a layout similar to earlier versions of the theme, but with the addition of a new featured content slider, featured video functionality, a new jQuery tabber, featured banner images for pages and more. It's guaranteed to be a fantastic website solution for non-profit organizations and eco-minded businesses.
Options Framework
The theme update also integrates with the Options Framework plugin, which offers a much more sleek options interface.
Featured Content Slider
The new featured content slider for the Health and Beauty Theme can display an unlimited amount of slides with a featured image or a featured video.
Featured Tabber
In addition to the new featured content slider, a featured tabber has also been integrated in to the homepage, ideal for displaying services.
Featured Videos
The theme is now capable of displaying featured videos within the slider, homepage tabber and category pages.
Featured Image Banners
Featured images can now be added to pages and page templates to be displayed as a banner image for that particular page.