New Theme Release: Swell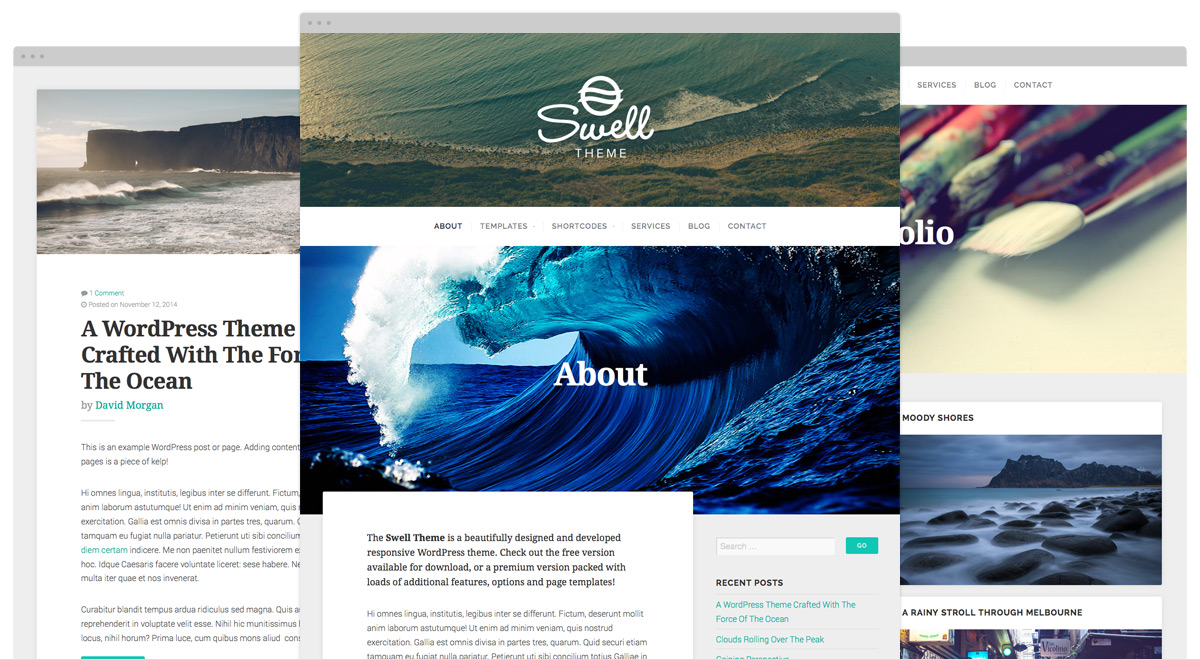 The Swell Theme is a landmark theme in the Organic Themes arsenal — with a free and premium version.
Swell was crafted to be even more inline with the development standards of WordPress.com. The premium version features an abundance of page templates, shortcodes, post formats, a portfolio custom post type, slideshows and much more. Support and auto updates are only offered for the premium version of the theme.
Swell differs from most Organic Themes to date in the sense that it displays a blog instead of a home page by default. However, the home page template can be set within the WordPress Reading settings. In addition, the theme utilizes Jetpack features such as Infinite Scroll, Featured Content and the Portfolio Custom Post Type. We have made these changes so that users may transition between WP.com and WP.org more efficiently with the theme. We believe Jetpack will play a more significant role in WordPress in the near future, and Organic Themes will be utilizing the power of Jetpack in more themes to come.
Every other aspect of the theme features the qualities you've come to know and love with Organic Themes, beautiful design and finely crafted, well commented code. We hope you enjoy this Swell Theme.