Free Theme: Swell Lite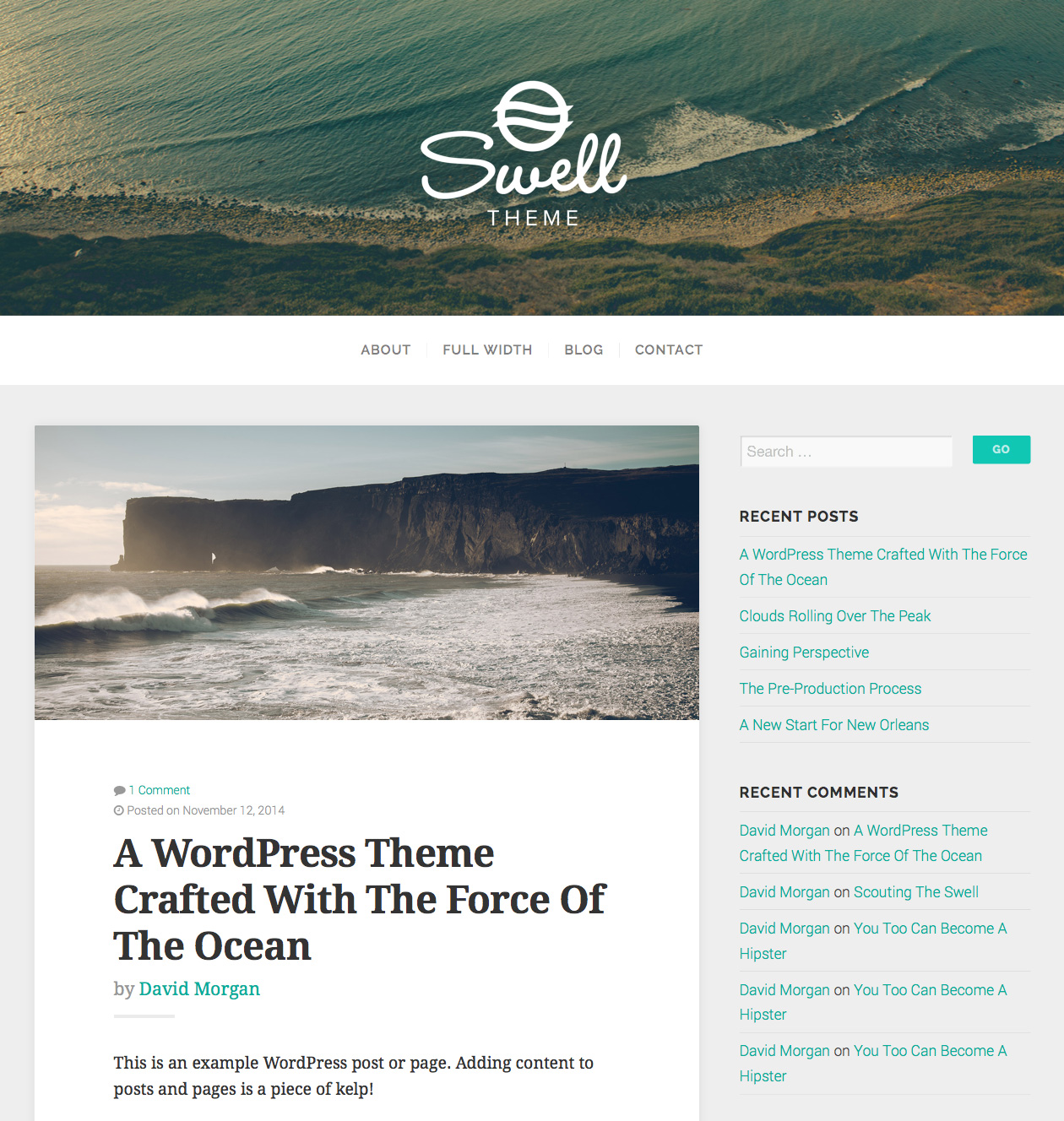 We're stoked to announce the release of a free theme, Swell Lite!
Swell Lite was created as a way to give back to our loyal customers at Organic Themes that have supported us over the years. It's a basic blogging theme designed and developed to perfection. The theme was crafted with WordPress.com standards in mind. Swell Lite boasts an ultra clean design and extremely well commented and formatted code. The theme is ridiculously easy to setup using the WordPress customizer, making it an excellent solution for bloggers. Budding theme designers and developers may appreciate picking this theme apart to see how we construct our Organic Themes.
Support is not included with Swell Lite, but there is a premium version of Swell available for sale on our site that includes support, documentation, several additional page templates, features and options.
You can also download Swell Lite from the Swell Theme site or directly from Github.
Update: The theme has been released in the WordPress.org repository here.
Mahalo and Happy New Year from your friends at Organic Themes!