Music 2.0 – A Better WordPress Theme For Musicians
The latest version of the Music Theme has launched with a sonic boom! We have rebuilt it from scratch to be the ultimate WordPress theme for musicians.
The Home Page Template
The Music Theme features a beautifully simple home page. The design of the home page template molds to the size of the browser window. Upcoming tour dates are anchored at the bottom. A full screen background image or video displays behind the custom logo. The header features a custom navigation menu, and a social media menu for displaying links to musical profiles on sites like Spotify, Soundcloud or Last.fm. Additionally, you can display an email and phone number for clients to contact you directly about booking gigs.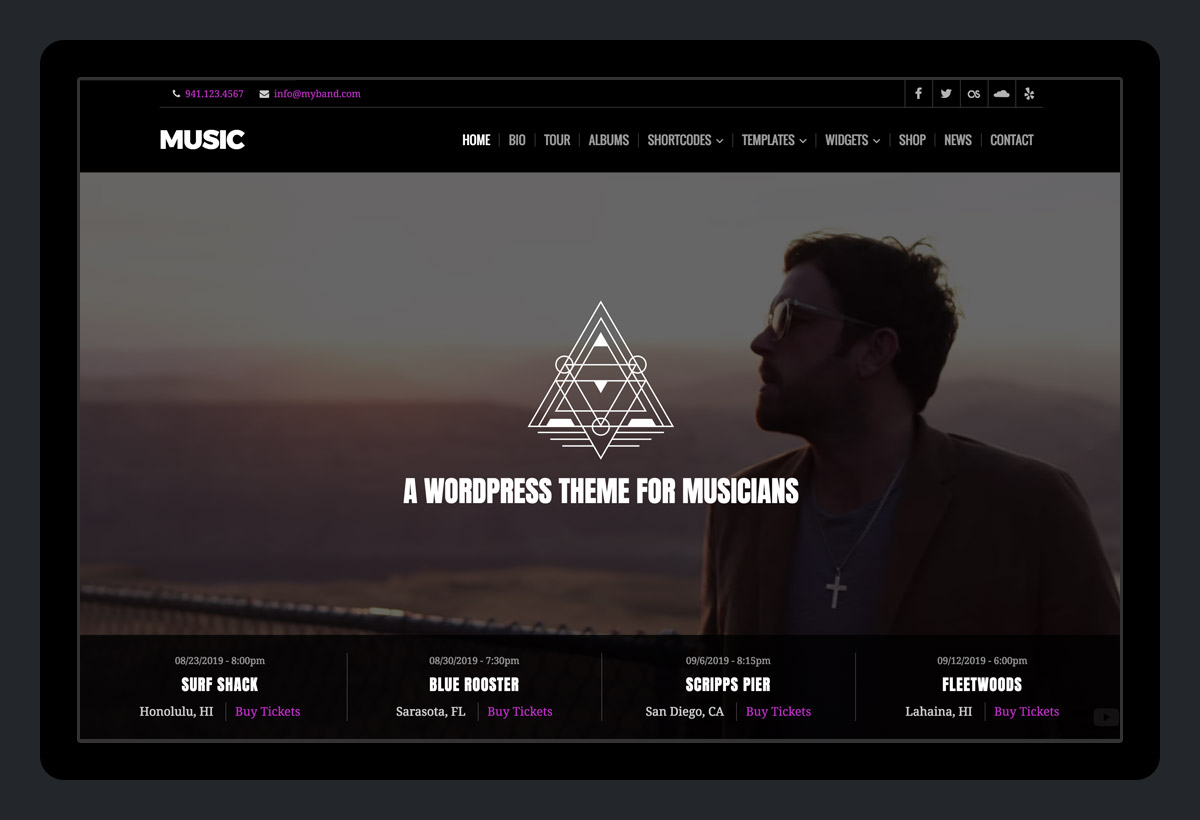 Theme Features and Options
All theme options have moved to the WordPress customizer. So setup and customization changes can be made in real-time with ultimate ease. Additionally, several new options have been added for managing the design, fonts and colors. The theme features a dark color scheme by default. However, changing to a lighter color scheme will result in the content automatically adapting to always be visible.
The Music Theme features a custom post type for displaying tour dates on the tour and home page templates. Additionally, Jetpack custom post types can be used to create a discography with the portfolio page template.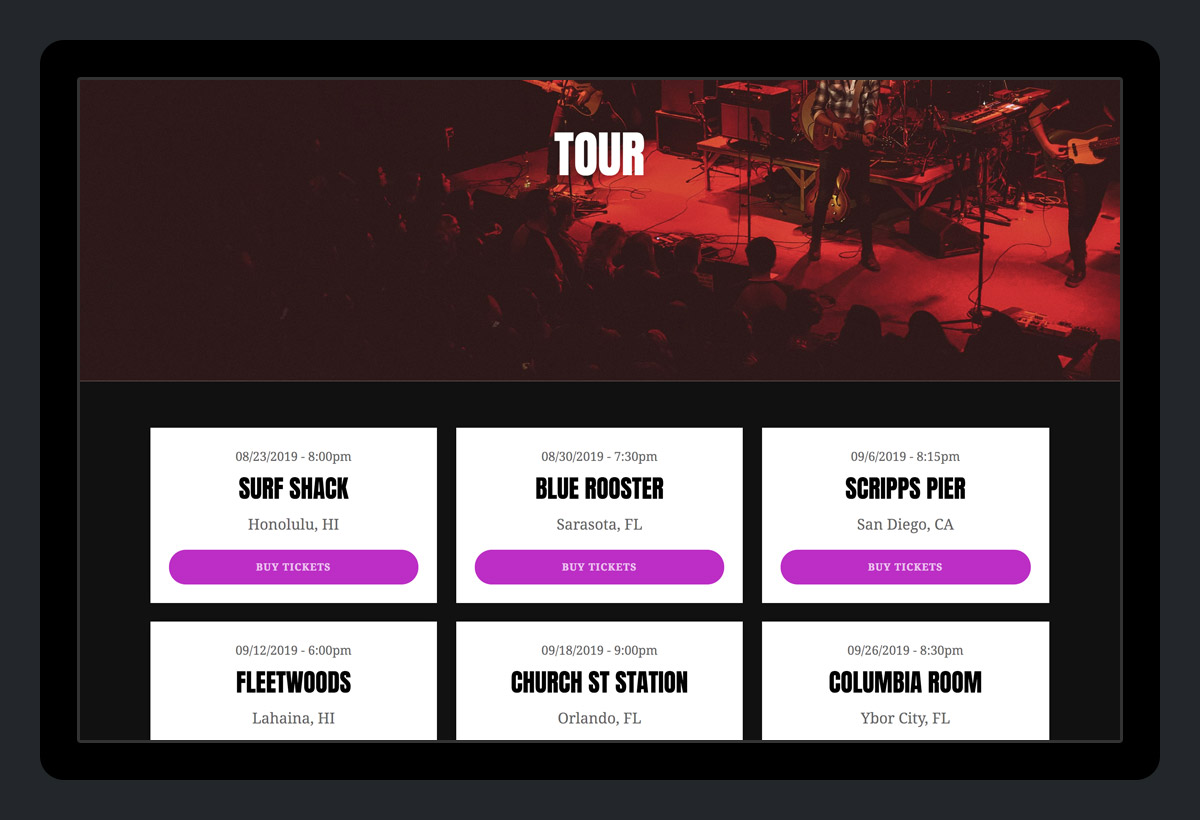 Audio files and playlists are easily be added to any page, post or widget area. The theme has also been tested with several third-party audio plugins, and it's fully compatible with WooCommerce for creating a shop with your band merchandise. Additionally, the theme utilizes the powerful Organic Customizer Widgets plugin for creating pages with dynamic content and layouts.
Please Note: Upgrading from the older version of the Music Theme will drastically change the appearance of your website. This new theme version is an entirely new theme. When upgrading options will need to be rest in the WordPress customizer.
Overall, the Music Theme rocks! It's a perfect website solution for any musician looking to promote their work.