A WordPress Theme For Dentists, Doctors and Healthcare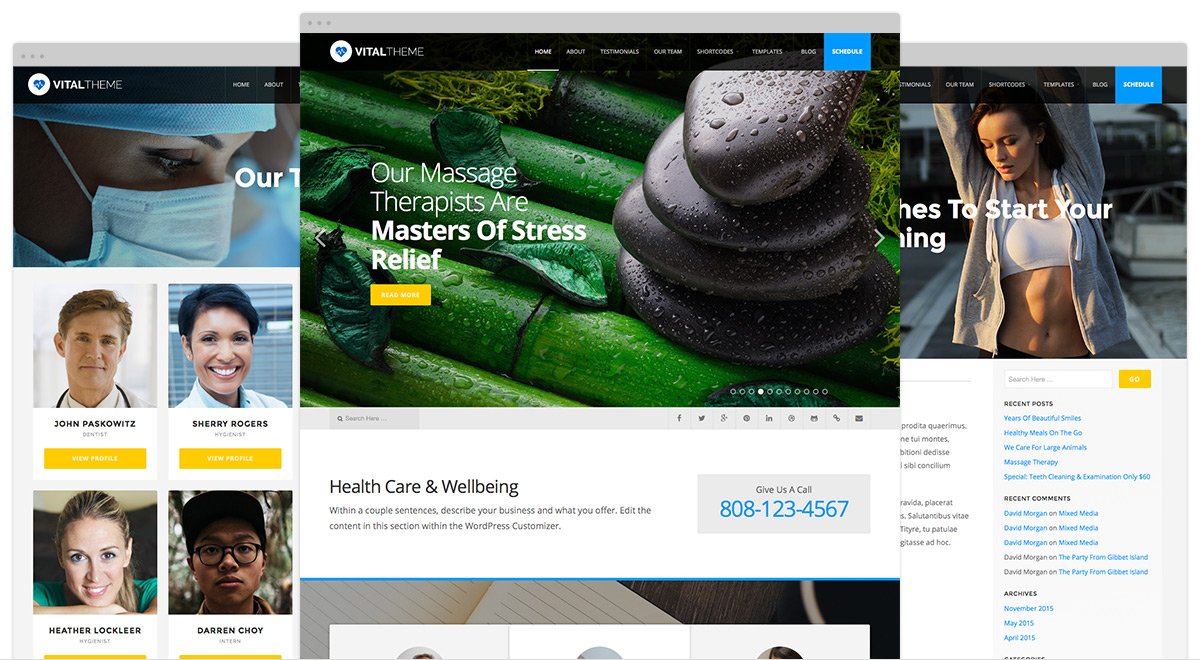 I'm occasionally asked how we determine the kind of themes to release at Organic Themes. Most companies in our industry probably perform loads of market research, and release a product based on the findings of an underserved niche. Not us. In fact, when we've attempted that corporate method in the past the end result feels sterile, soulless and generally performs poorly. Instead, we release themes based on the current experiences and needs within our personal lives. For lack of a better word, it's an organic process.

Our Vital Theme was born from this process. The years of 2014 and 2015 have been eventful years in the personal lives of Jeff and I. We've found ourselves in and out of medical facilities more often than ever before. Not for health issues of our own, but for issues of those very close to us.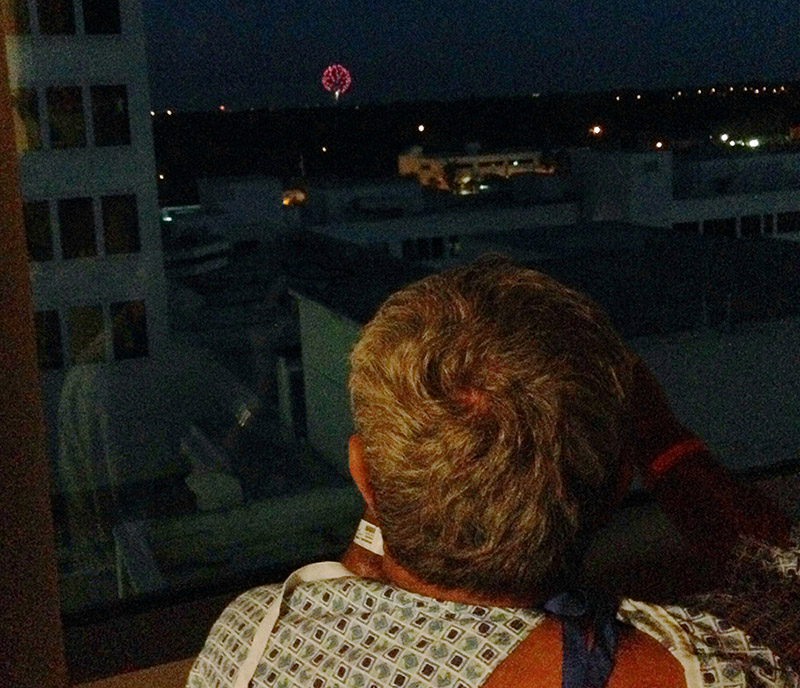 Both our fathers experienced major heart problems. Last year, my dad suffered a massive heart attack at our annual family vacation in Long Boat Key. He was rushed to the emergency room, and flat-lined moments after arriving with my mom and I looking on in disbelief. Thankfully, with the experience of the amazing medical team at Sarasota Memorial, they brought him back, but it was a long road to recovery. More recently, Jeff's dad underwent surgery for his heart and then suffered critical prostate problems shortly after — resulting in 3 major surgeries within 3 weeks. He's still recovering.
On a positive note, shortly after my dad's recovery he introduced me to a beautiful dental assistant at the end of last year. She is now my fiancée, and we couldn't be happier together! I've found myself visiting a dentist office more frequently than I ever imagined.
These experiences, among others, have resulted in Jeff and I unexpectedly meeting several people from an industry very different from our own. Many of them in need of our services, although not as much as we were in need of theirs. We've seen a wide range of health care websites over the past couple years, and honestly, they need our help.
Unfortunately, the healthcare industry has been plagued with horrible design for too long. Cheesy stock photos, sterile design and soulless websites run amok within the industry. The Vital Theme is our first attempt at giving health care websites the soul they deserve.
The theme is designed and developed for doctors, dentists, vets, clinics, therapists and others within the health related industries. Vital features a custom post type for showcasing your practice's staff, a custom menu button for linking to a booking system, the option to display patient testimonials and more. We're confident this theme is Vital to your practice's website!
Don't forget about our Instant Setup option to get started with your site immediately!