10 Essential Plugins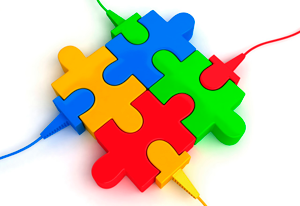 As a WordPress theme designer and developer, I am constantly creating, testing and using themes. Along the way, I've gathered a collection of essential plugins that I consistently use myself or recommend.
Before sharing, I urge users not to install more plugins than they need, and delete the plugins they are not using. This will generally increase your site's performance and save space on your server. I've logged in to several customer and client sites to find up to 100 plugins installed. This is a recipe for disaster, particularly if some of the plugins haven't been updated for years — 20 SEO plugins don't make your site any more search engine optimized than having 3 SEO plugins. There's no need to go plugin crazy. Use only what you need.
This is such a simple, yet necessary little plugin. The Page Links To plugin by Mark Jaquith allows you to direct any post or page to the link of your choice. So, you can direct a post or page to another post or page, external link, website or even downloadable file. This is my most recommended plugin.
All Organic Themes use Featured Images. If you switch between 2 themes using Featured Images, the image sizes will most likely be incorrect. Rather than manually uploading the images again for each post, you can use the Regenerate Thumbnails plugin to update all your thumbnails at once. This is a huge time saver, and the plugin I personally use most often when switching between themes.
The Portfolio Slideshow plugin by Dalton Rooney is my slideshow plugin of choice. If you're not a fan of Lightbox galleries, Flash solutions or cumbersome slideshow plugins with an overwhelming amount of options —  the Portfolio Slideshow is perfect for you. It's lightweight, uses jQuery, pulls images from your WordPress post or page gallery and has smooth, simple transitions. This plugin is a necessity for designers, photographers and artists.
I can't say enough great things about the Gravity Forms plugin and the guys behind it. It's not a free plugin, but it's well worth the investment. If you are using a plugin other than Gravity Forms for creating and managing forms, than it's probably a mistake. After using Gravity Forms, you'll never use another contact form plugin again.
BackupBuddy is an essential tool for backing up or migrating a WordPress site. The plugin allows you to schedule automatic backups. And if you have ever experienced the difficult process of migrating a site between hosts or servers, then BackupBuddy will save you a ton of time. It's a paid and supported plugin. Like Gravity Forms, it's well worth the investment if the content on your site is important to you.
The excerpt is often used within our themes to display the first 55 words of a post or page. Sometimes however, 55 words just isn't enough. Using the Advanced Excerpt plugin, you can choose the amount and types of content the excerpt is capable of displaying — quite handy.
One of the few essential plugins I install for SEO purposes. The Google XML Sitemaps plugin combined with maybe a couple other SEO plugins is really all you need.
If you're in the process of building your site, making site changes or updates, then you need the Maintenance Mode plugin. It displays a simple, customizable splash page, informing visitors that the site is unavailable.
W3 Total Cache increases your site performance and speed, caching your sites content. This plugin is a necessity for any site with a lot of content that receives a decent amount of traffic.
10. Jigoshop
E-commerce websites are always in demand. However, they are generally very difficult and expensive to create. With the Jigoshop plugin, you can add a shop to any WordPress powered site quickly and easily. While it's not as extensive as some e-commerce plugins such as Shopp, Jigoshop offers the essentials at a price you can afford — free.