So you've heard the buzz about using WordPress as a tool to create your new website, and want to learn about themes. Well, you've come to the right place to learn about WordPress themes. On this page we'll explain exactly what a WordPress theme is, and what it can do for you.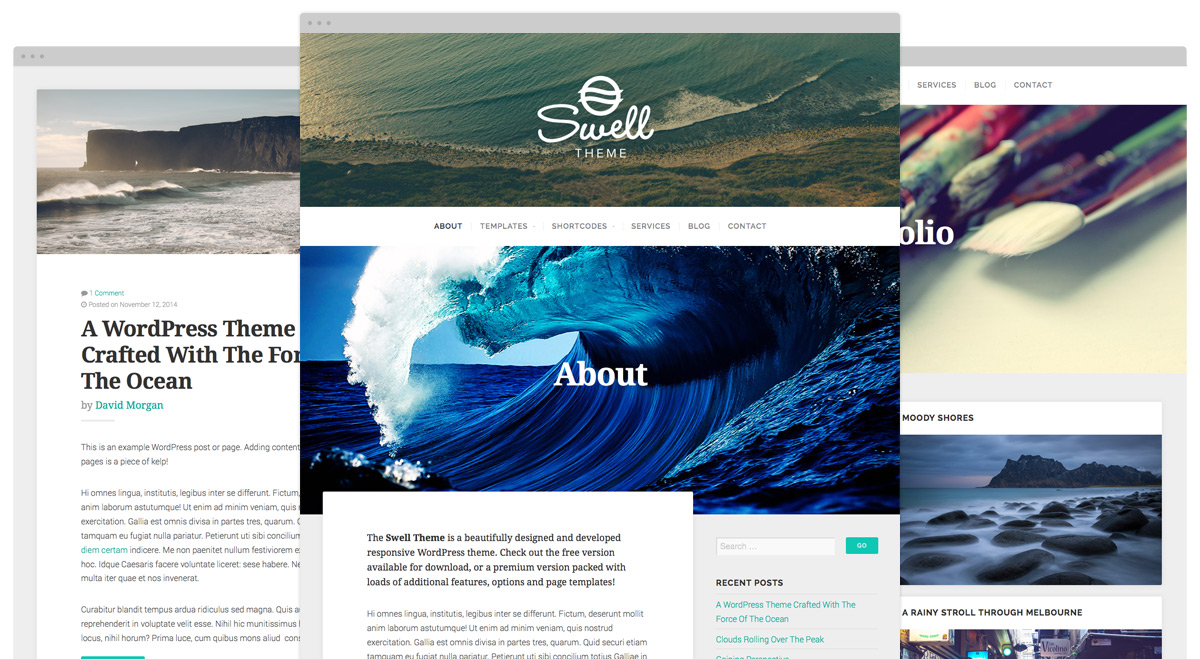 What Is A WordPress Theme?
WordPress themes are website templates for the WordPress content management system (CMS). Using WordPress as your website platform, nearly anybody can create and manage a website or blog with ease. Users can add pages, blog posts, images, audio, video and much more to their website without ever having to touch a line of code. With the right theme, users can add a logo, change site colors, backgrounds, headers, menus and manage where their content is displayed on the site.
WordPress is the frame, or "framework" of your site. It's the foundation, plumbing and wiring — the inner workings of your website. A WordPress theme is the paint, textures, tiles and landscaping. It's what people see when they look at your site.
A theme is like any other software. It's a collection of files within a folder. Those files contain lots of code, and they are arranged with a structure and hierarchy that is interpreted by WordPress as the visual portion of your website. If you want to dig into the technical side of themes, there's no better place to start than the WordPress Codex.
Thousands of themes are available in all kinds of shapes, sizes and colors. There are good, bad and ugly themes. Theme prices range from free to thousands of dollars. A typical "premium" theme generally costs between $20 to $150.
Where Can I Find The Best WordPress Themes?
Free Themes
Hundreds of themes are available for free within the WordPress theme directory. In order for a theme to be accepted into the directory, it must have met the guidelines for theme submission at the time it was submitted, and have been reviewed by the WordPress community. That's awesome, because it means a theme from the directory shouldn't have any viruses, malware or tracking codes hidden in the files — I wouldn't trust most free themes available outside of the official WordPress directory. However, the problem with free themes is that many are not maintained. There's not much incentive for theme authors to keep a free theme up-to-date with the latest web technologies and WordPress functionality, so many fall into disarray.
Organic Themes offers an excellent free theme available within the WordPress theme directory that we keep very well maintained. Swell Lite features a gorgeous design and the code is beautifully organized with commenting throughout. It's an excellent starter theme that has received a 5-star review and has been downloaded over 30,000 times.
Paid Themes
Obviously, we're going to recommend our themes. Organic Themes was established in 2009 by David Morgan and Jeff Milone. We've been friends since high school, and worked together producing client websites for years before starting one of the first WordPress theme companies. We have kept our team small, and our themes refined in order to provide the best products and personalized services to our customers. Organic Themes is partnered with Automattic, and has consistently been a top seller in the WordPress.com marketplace for years.
Beyond our themes, there are a number of other major theme providers, many of which have become good friends over several years of attending WordCamps around the country together. If you're considering a premium theme outside of Organic Themes, my recommendation is going with an established company that has years of experience designing and developing themes.
In addition, there are conglomerate theme marketplaces such as Theme Forest and Creative Market. You may find a great theme from such a marketplace. However, the quality, code and support vary considerably from theme to theme. I've personally found most themes from these marketplaces to be overwhelming, confusing and require a great deal of time to setup.
How Do I Pick The Right Theme?
The most simple answer is, pick the theme you like. If you preview a theme demo, and envision your content filling up the sections of the theme without several customizations to the layout and design, then you're on the right track.
However, there are additional factors to consider when choosing the right theme:
The theme is well maintained and updated.
Works with the latest version of WordPress.
Utilizes the latest WordPress functionalities.
Catered to your needs. For instance, our Restaurant Theme has page templates and custom post types catered toward restaurant owners, cooks and food bloggers.
Does not have an overwhelming number of options you'll never use.
Preferably, all theme can be set and saved within the WordPress customizer.
Does not require using several shortcodes to achieve the look of the theme demo.
Does not "require" coding.
Keeping these factors in mind when choosing your theme should save you from making a poor purchase.
Ultimately, you should not have to fight a theme to make it do what you want. Conversely, you shouldn't need to make a theme do more than is demonstrated within the demo. In addition, it shouldn't take you a great deal of time to setup the theme. Most of your time should be spent adding your content, images and minor theme customizations such as adding your logo and changing colors to match your brand.
Should I Customize My Theme?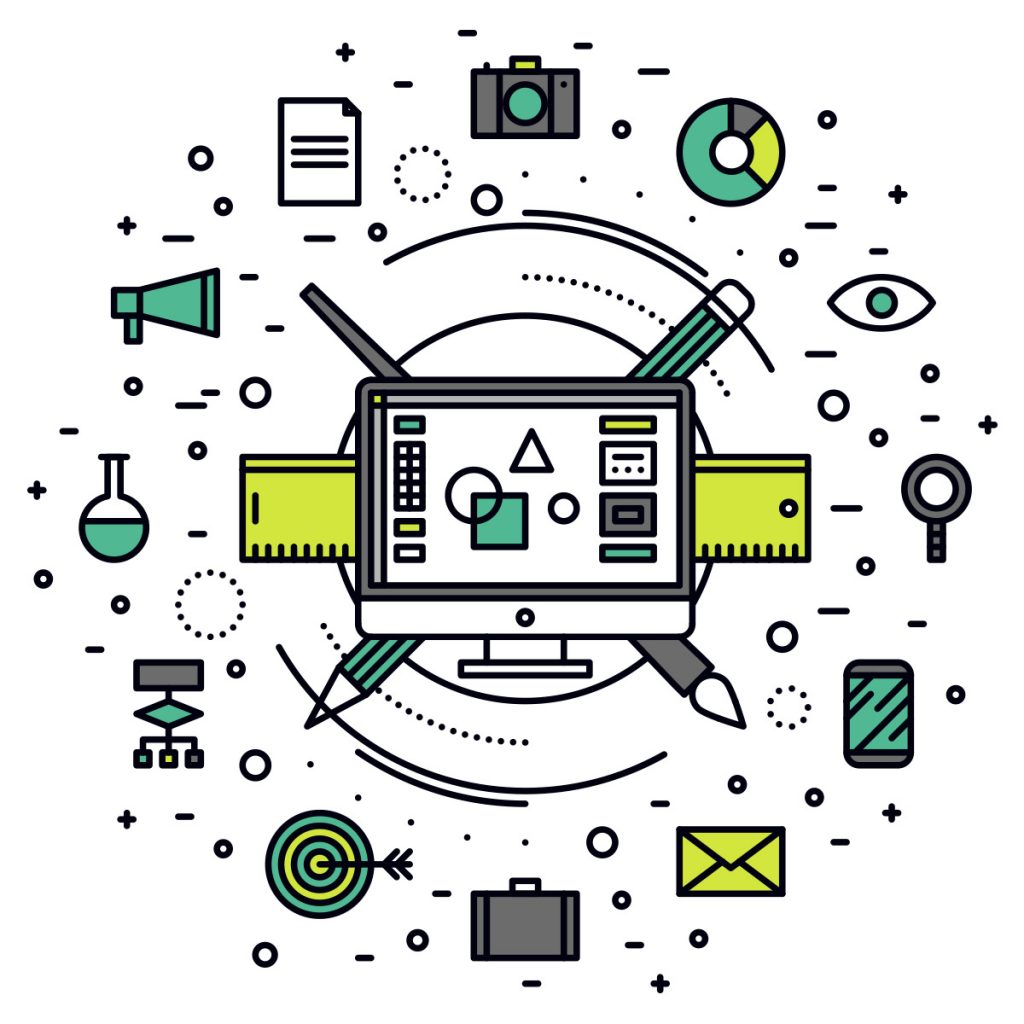 It's our desire as individuals to have a unique identity. Since our website is an extension of our business or self, we often attempt to translate that desire for individuality into a WordPress theme by making it different. More often than not, this is a trap. You may spend an absurd amount of time and money attempting to bend a theme design to match your particular personality and taste. I understand the desire. That's why I became a web designer and developer. However, unless you're a web designer, the focus should be on the content — telling the story of your business or blog through your words and images. With your content, a good theme will adopt your identity.
In essence, a great WordPress theme should simply be a great organizer of content.
There are times when you've found the "almost" perfect theme, but need a few minor changes to the layout or design. Even with no prior web design experience, you can most likely make minor customizations on your own with some guidance. At Organic Themes, we assist with minor customizations in our support forums. In addition, WordPress has an amazing community of volunteers, myself included, that provide help within the WordPress.org forums.
If fiddling with theme code just ain't your thing, there are a number of great plugins available for making minor design modifications to a theme. Here are a few of our favorites:
If you've got some time and money, you may want to consider a professional customization service. Our good friends at WerkPress have been making themes look awesome for years — and these fellas got their start at Organic Themes. They're a talented and experienced team to work with, but quality customization isn't cheap.
In Summary
We hope this information has been valuable to understanding, finding and picking the right WordPress theme for your business or blog. Browse our collection of premium and free themes, or shoot us an email with any questions.