WP.com Theme Release: Profile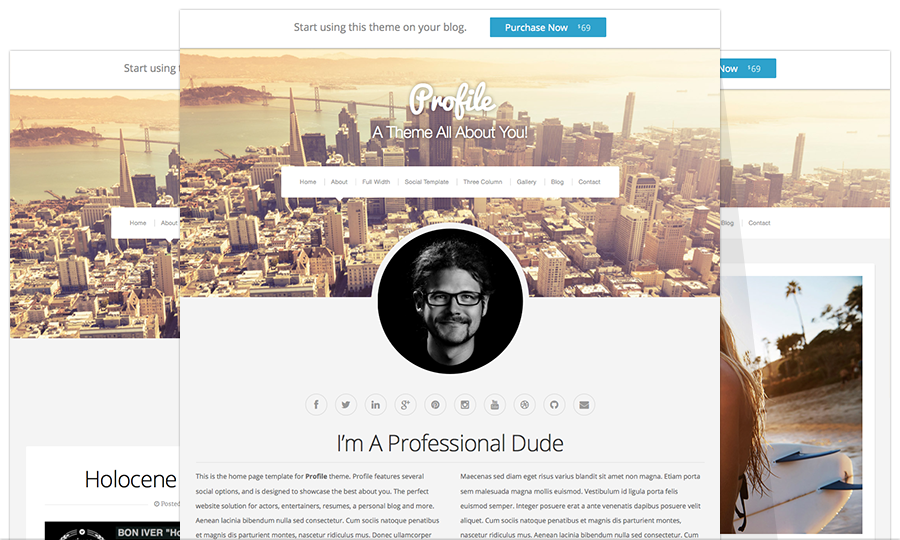 We are excited to announce our second theme available for purchase in the WordPress.com marketplace, Profile!
Profile is designed to be a personal hub, showcasing the best about you. It's the perfect solution for an online resume, portfolio and professional presence. The theme features many social media links, a front page slideshow, full-width header image and more!
In addition to Profile, the premium Photographer theme and 2 free themes from Organic Themes are available on WordPress.com — Structure and Blissful Blog.
Note: The WordPress.com version of Profile is separate from the Profile Theme offered on our site, and only for use on the WordPress.com blogging community. It is not to be confused with the open source version of WordPress from wordpress.org. The wordpress.com version can not be used on a self-hosted WordPress site. Please purchase the Profile Theme from our website for use on a self-hosted WordPress site.