The WordPress Restaurant Theme Is Here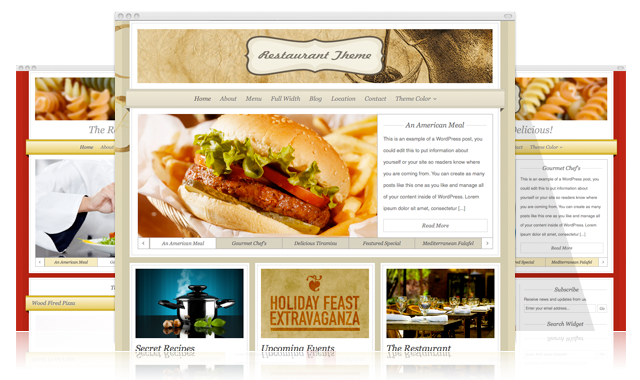 Organic Themes has rolled out our Restaurant Theme! Check out the delicious demo now! This theme is the perfect web solution for businesses in the food related industries. The purchase of the Restaurant Theme pack includes 3 beautifully designed color variations; Creme, Spicy and Classy. The theme also takes advantage of new WordPress 3.0 features including Custom Backgrounds and Menu Management. If that wasn't enough, we have included a Menu Page Template that can be used to display the full menu of your restaurant!
Updating your restaurant's website will no longer be a hassle when taking advantage of the Restaurant Theme for the user friendly WordPress platform. Giving you more time to perfect your trade. If you want to learn more about setting up your Restaurant Theme, check out our detailed documentation.