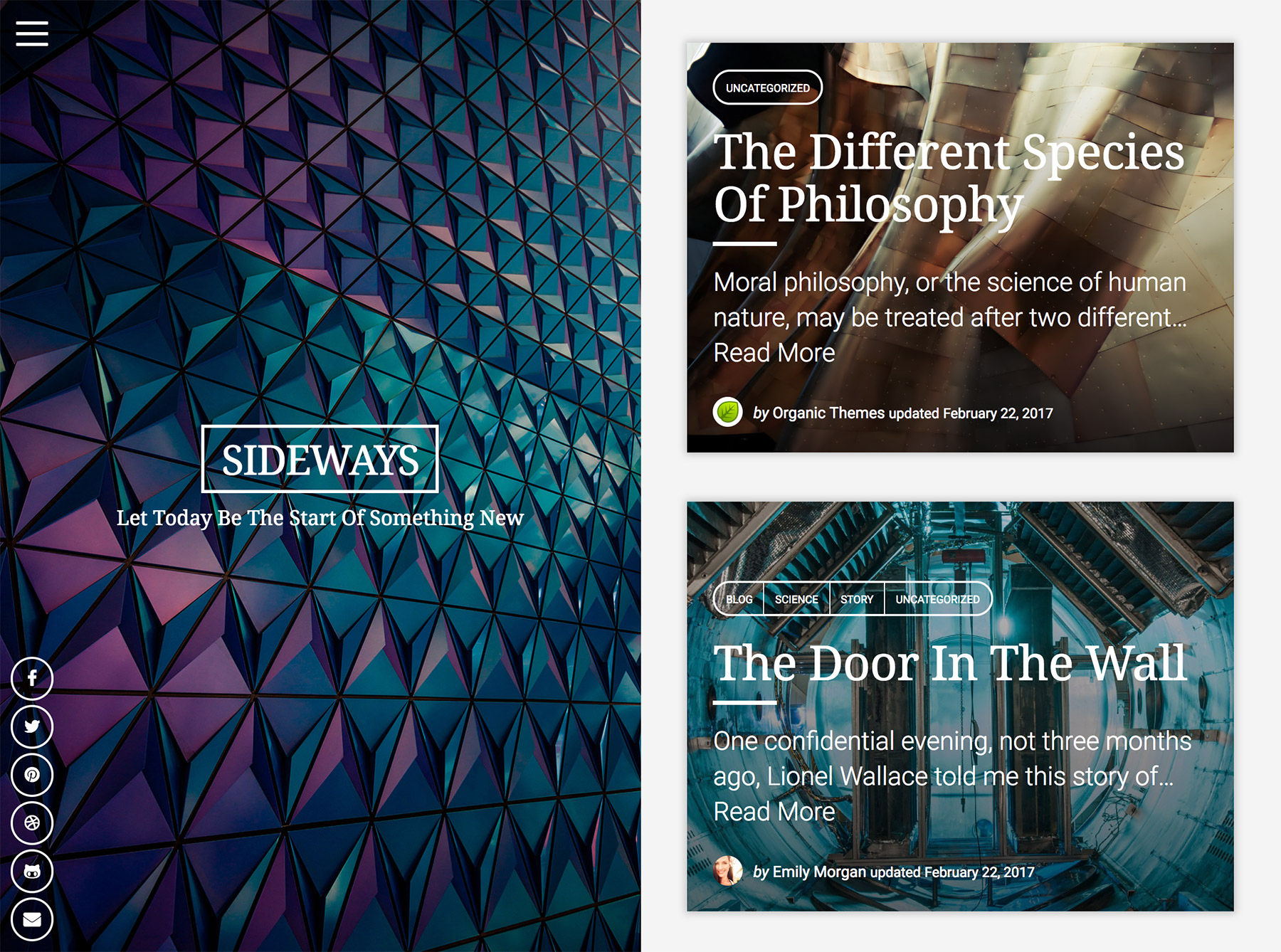 For our latest theme, we took traditional a blog layout, and turned it on it's side. The Sideways Theme introduces a new style to the Organic Themes collection. It features a unique, split layout. The featured image appears to the left of the window, while your content displays beautifully on the right.
The split layout of the Sideways Theme feels more like reading a book than viewing a website. So the theme has a strong focus on clean typography and legibility. In addition, Sideways is a smart theme. It analyzes the colors of images and backgrounds, and changes the text color on top accordingly to be legible.
Sideways is fully responsive and optimized for high resolution screens. On mobile devices, the layout snaps into a more traditional, single column layout. Also, the theme is compatible with major plugins. So you get all the bonus functionality provided by plugins like WooCommerce, Jetpack, Gravity Forms and more!
Setting up the theme takes a matter of seconds. In fact, it should be ready to go upon activation. However, if you need to make adjustments, the options can be changed in real-time within the WordPress customizer.
Turn your website on its head with the Sideways Theme! Check it out today!