Introducing Profile — A WordPress Theme All About You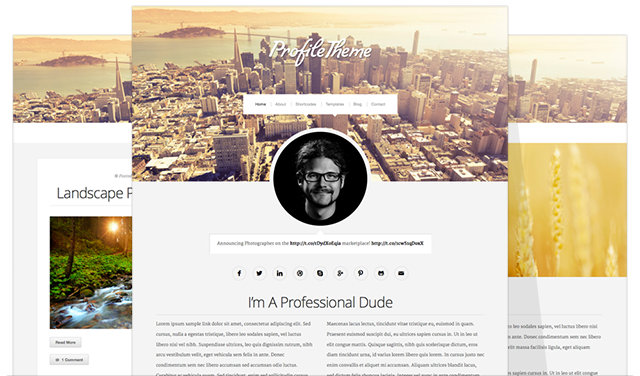 Is your professional web presence scattered, outdated, non-existent? Then the Profile Theme is just what you've been looking for! It was designed to showcase everything awesome about you. Maybe that's a little vain, but the internet is all about bragging rights. The Profile Theme is the perfect solution for an online resume, portfolio, personal site or just for impressing your friends.
Our latest theme is a welcome addition to the collection. We like it so much, we're even using it ourselves!
Features include:
Responsive Framework
Featured Slideshow
Portfolios
Social Media Options
Versatile Blog Layout
Several Shortcodes
Retina Optimized Design
Much More