March 28, 2013 · David Morgan · Leave a Comment
SlideDeck 2 Special Offer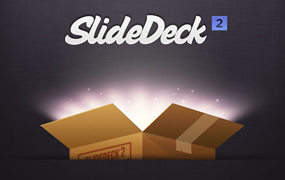 Organic Themes is proud to have partnered with the good guys at SlideDeck for an exclusive offer to our customers. Save 25% on the best WordPress slider!
SlideDeck 2 enables you to build stunning content sliders for your WordPress site without any coding. Add images, text and video, embed your own custom HTML, or even dynamically pull content from your favorite sources, like Instagram, YouTube or RSS feeds.
In addition, We have included the SlideDeck 2 Lite plugin within our new Profile Theme and the Magazine Theme. Try it for free with the purchase of those themes, then save 25% using this link when upgrading the plugin! We think you'll enjoy SlideDeck.